Facebook Event On 15th January: Will Facebook Phone Come Out? | TechTree.com
Facebook Event On 15th January: Will Facebook Phone Come Out?
Facebook is rumored to launch an exclusive phone.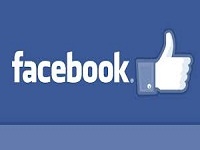 Facebook's media event on 15th January to be held at its headquarters in California is rumoured to announce a Facebook Phone. The media invite contained the teaser, "Come and See what we're building". Expectations are high in the media about what the announcement is going to be, since the social networking giant is not known to hold too many media events at its California headquarters. We have just seen the conclusion of CES, and this event will be taking place almost immediately; we wonder if the timing is deliberate.
The Facebook phone was rumored for a long time and there were various speculations about its manufacturing and design. Reportedly, Facebook even hired ex-Apple engineers to design its exclusive phone and Mark Zuckerberg was even said to be seriously concentrating on the release of the Facebook Phone citing that the social networking site will remain as only an app on various mobile platforms if the phone isn't built soon.
Another smartphone that is being hugely speculated is the less expensive version of the Apple iPhone. It will surely be interesting to witness the competition between the cheaper Apple iPhone and the Facebook Phone once they are developed and released into the market.
TAGS: Internet, Mobile Phones, Facebook, rahulr