Free Roaming For Airtel Delhi Prepaid Subscribers - At A Price | TechTree.com
Free Roaming For Airtel Delhi Prepaid Subscribers - At A Price
Airtel Prepaid customers in Delhi need tor recharge for Rs 21 to avail the offer.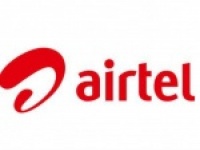 Bharti Airtel now offers a new roaming plan for its prepaid subscribers in Delhi, which enables them to get free roaming across five Indian states. These states are Bihar, Jharkhand, Uttar Pradesh, West Bengal (excluding Kolkata) and Uttarkhand.

Free roaming can be availed with this plan for a duration of 30 days (requires recharge after that, as it is a prepaid scheme). Airtel prepaid subscribers in Delhi need to recharge their phone number for Rs 21 to activate this new plan.

Airtel subscribers of Delhi circle have so far been charged Rs 1 for incoming calls, Rs 1 for outgoing calls, Rs 1.5 for STD calls; while on roaming.

This announcement by Airtel comes at a time when Kapil Sibal (Union Minister for Communication) has proposed that roaming charges must not have to be borne by subscribers from October this year. The telecom secretary R Chandrashekhar seems to echo Sibal's thoughts, when he said in an interview that there is a high probability of free roaming being implemented this year.

Telecom service providers are said to be against this move and are contemplating increasing mobile tariffs, as they claim to to face losses if national roaming was made a free service.

Aircel was first to the party, with its offer of uniform call charges on both local and national calls under its "One Nation One Rate" tariff plan. BSNL's "Roam Free" plan also enables its subscribers to enjoy free incoming calls while roaming, upon recharge of Rs 199 every six months.

Airtel has previously announced a slew of services such as 4G voice calls for Pune subscribers, mEducation and Apna Chaupal for its mobile subscribers.
TAGS: airtel, Mobile Phones, Telecom, prepaid