Online Music Streaming Service Saavn Launches English-Language Channel | TechTree.com
Online Music Streaming Service Saavn Launches English-Language Channel
The service will now host "over quarter of a million songs" by international artists.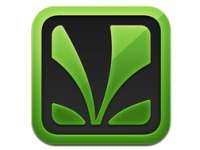 There are plenty of free Indian-language online radio channels. But Internet radio lovers here need to hunt for sites that offer pop, rock, and other non-Indian genres — and there aren't many. (Services such as Spotify and Pandora are not accessible here.) In an endeavour to bring you the "best from the west," Saavn (South Asian Audio Video Network) has launched a new collection of English albums.
Popular for its Bollywood, Hindi, Tamil, Telugu, Gujarati, and Marathi music, the new Saavn English has put up "over quarter of a million songs" from artists such as AC/DC, Aerosmith, Alicia Keys, Beyoncé, Billy Joel, Bob Dylan, Britney Spears, Jimi Hendrix, Johnny Cash, Justin Timberlake, Mariah Carey, Oasis, Pink Floyd, Bob Marley, Bryan Adams, Celine Dion, and many more. This is in collaboration with Sony Music Entertainment and Universal Music Group.
Saavn already has dedicated apps for iOS, Android, and Java; these will soon be updated to include English-language albums. The service is already quite a hit; this addition will make it more so. Do you listen to streaming music online? Which is your favourite site/service? Let us know!