Doodle 4 Google Contest Announced For Indian School Students
Winner's doodle will be displayed on Google India homepage on Children's Day; entries to be submitted by 23rd October.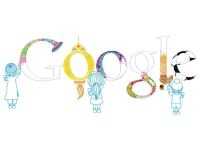 Google has announced the annual Doodle 4 Google contest for school students in India. Pupils from standards I to X from all over the country have been invited to unleash their creative streak and design a doodle based on this year's theme of Unity in Diversity. For those unaware of the concept, doodles are artistic interpretations of the search giant's logo that appear on certain special days to commemorate historic or seasonal events. This tradition was first started in 1998, and has now become a regular feature of the home page. You can take a look at all of the doodles created thus far through this link.
Participating entries have been divided into three groups: Group 1 (Standards I-III), Group 2 (IV-VII), and Group 3 (VIII-X). The last date to submit entries is 23rd October, from which 12 finalists (four from each group) will be will be selected by a panel of faculty members from various art schools and announced on the 29th. An online public vote will then be held from 29th October to 3rd November, during which Indian netizens can vote for their favourite doodles. Three winners (one from each group) will be declared based on the results of the vote at a ceremony in Delhi on 6th November, to be attended by all 12 finalists. At this event, the shortlisted entries will each receive a certificate and goodie bag, while the winner of each group will receive an additional certificate of merit.

Apart from the popular choice winners, Google will select an overall winner from the finalists. This student will be specially selected by a jury comprising of Dennis Hwang (the man responsible for creating Google's original doodles), noted political cartoonist Ajit Ninan, and actor Boman Irani. The entry thus chosen by these distinguished gentlemen will get the ultimate honour of being featured on the Google India homepage on the occasion of Children's Day on 14th November. Moreover, the winner will receive a tablet or equivalent gadget, certificate of achievement, and a framed reproduction of the winning doodle.

To enter the contest, contestants are required to download a form and create a doodle around the logo template, which can be obtained from the Doodle Resources link. The artwork can be created using paint, pencils, crayons, marker pens, or through computer software, then sent to Google through the means detailed in the Submitting Your Doodle page. Note that due to the excessive bureaucracy and senseless laws that govern our great country, you are not permitted to use national symbols such as the flag and Ashoka Chakra in your creation. It has to be said that restricting the artistic expression of students in this manner, especially when the theme is centred around a united country and identity, is nothing short of ridiculous.
Last year's contest, titled Indian Musical Instruments, was won by Noida girl Varsha Gupta, whose school was also awarded a Rs 200,000 grant. However, it seems that Google is only going to award participants this year, with no school prize on the cards — perhaps due to a dip in its recent financial performance? To make up for this, the search giant has introduced a new award this year, called Champ of the School. Under this scheme, every institute with over 350 submissions will get to choose its best entry, which will be awarded a certificate and goodie bag from Google. Small pickings as compared to the sizable grant of last year, but still, better than nothing.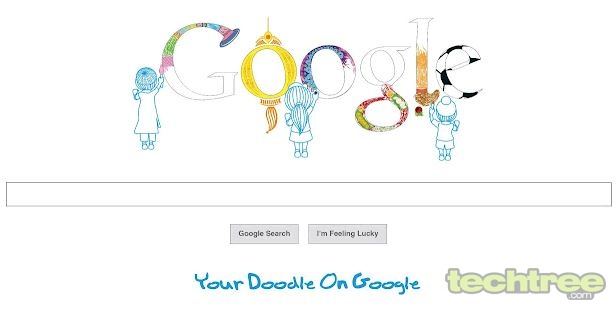 TAGS: Contests, Internet, Education, Culture, Google, Jayesh