Download: Bad Piggies (Android, iOS, Mac, Windows) | TechTree.com
Download: Bad Piggies (Android, iOS, Mac, Windows)
New Rovio game is a spin-off of Angry Birds, consisting of physics-based puzzles played from the pigs's perspective.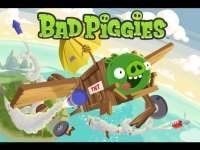 Rovio has finally launched its much-hyped game based on the popular Angry Birds franchise. Called Bad Piggies, the game has made its debut on Android, iOS, Windows PC, and the Mac App store, with Windows Phone and Windows 8 versions still in the works. Spanning 60 levels, the objective of the game is to create a machine using 33 objects including umbrellas, wings, bottle rockets, balloons, and engines to help the pigs reach their destination. Users can look forward to free updates in the future, and will have to clear all levels with three starts to unlock more content. The gameplay seems interesting, and requires you flex more brain muscles as compared to the original Angry Birds. This practically guarantees it'll be a lot less successful.
Jokes apart, for those who enjoy making stuff, the game comes with four additional sandbox levels that let you unleash your creative side. The title also features a Mechanic Pig that will help you take pre-assembled machines and develop them further. Check out the image gallery below for more screenshots.

Developer: Rovio Mobile
Size: 34 MB – 44 MB
Platforms: Android, iOS, Mac, Windows.
Price: Free (Android); $1 (approx Rs 55) for iOS; $5 (approx Rs 270) for Mac and Windows
Download: Android - play.google.com/store/apps/details?id=com.rovio.BadPiggies
iOS - itunes.apple.com/in/app/bad-piggies/id533451786
Mac App Store - itunes.apple.com/in/app/bad-piggies/id561410603
Windows - shop.angrybirds.com/asia/games/pc-games/bad-piggies-pc-version.html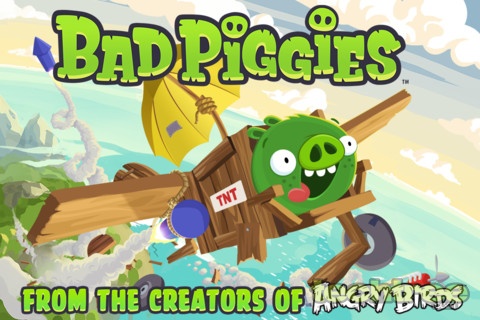 TAGS: Gaming, Apps, Downloads, PC Games, Android, iOS, Mac, Windows, Angry Birds, Kamakshi