Apple Starts Rolling Out iOS 6 Update In India | TechTree.com
Apple Starts Rolling Out iOS 6 Update In India
iPhone 3GS, 4, 4S, iPad 2, the new iPad, and fourth-gen iPod Touch are eligible for the new software.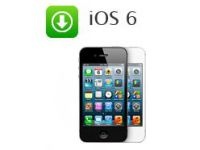 While Apple hasn't provided a date for the India release of the iPhone 5, you can at least get your hands on the spanking new iOS 6. Yes, Cupertino's latest mobile OS has finally reached Indian shores! As you'd expect, Apple claims that this update contains over 200 new features. The most important of these are Apple's own Maps software and Facebook integration. Other features worth mentioning include updated versions of Siri, Safari browser, FaceTime, and a few bug fixes.

The update is compatible with iPhone 4S, iPhone 4, iPhone 3GS, iPad 2, the new iPad, and the fourth-gen iPod Touch. Keep in mind, though, that many of the new features — such as Siri and the much-hyped Maps — will see limited functionality in India. To check availability of the new features by country, head over to this link.

To install iOS 6 on your device, go to Settings, click on General, then select Software Update. This is the easiest way to update your gadget, but make sure you have a reliable broadband or Wi-Fi connection. You can also update your device by connecting it to a computer running the latest version of iTunes (10.7).