Apple iPhone 5 Pre-Orders Appear In Chinese E-Commerce Website
Opportunistic sellers scam buyers by taking advantage of inflated hype around upcoming smartphone, despite no indication of a release date from Apple.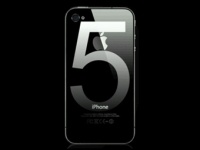 Apparently, our Chinese friends love the iPhone so much, they don't appreciate delays of any sort. It was only a matter of time therefore, that someone came up with a new con job related to the upcoming iPhone 5. Scamsters— er, "sellers" on our Oriental neighbour's e-commerce platform Taobao.com have put up the much awaited iPhone 5 for pre-order. Mind you, none of this is official. Apple itself has made no announcement on the release date, which is expected to occur sometime between August and October.
In Taobao.com, essentially a Chinese version of eBay.com, sellers have put up mock-ups and technical specifications of the smartphone. While some sellers are content with a deposit of 1,000 yuan (Rs 8700 approx), more audacious frauds have asked for the full price, pegged at 7,000 yuan (Rs 41,500 approx). As expected, the sellers have not promised a delivery date.

The beauty of this con is that it's perfectly legal. These online businesses aren't going to run away with your money — they will certainly deliver the product, as and when it's available. In the meantime though, they'll earn free interest on your deposit, or use it to invest in other aspects of the business — what Indian entrepreneurs refer to as "rolling cash". The only loser in this transaction is the iPhone fanboy with more money than sense.

Some of these sellers told Reuters that they intended to import the phone from Hong Kong and the US, where the iPhone 5 is expected launch first. "It's not so easy to bring the phones from overseas [into China], there's a limit to how many you can carry in", explained Xiaoyu, a scumbag— er, "seller" on Taobao.com.

In a nutshell, these pre-order listings are a consequence of some enterprising gentlemen cashing in on the iPhone craze. Stay away.
TAGS: Mobile Phones, E-Commerce, Weird, Apple, iPhone, Nachiket