iPhone 5 Will Put The GS3 To Shame, Boasts Foxconn CEO | TechTree.com
iPhone 5 Will Put The GS3 To Shame, Boasts Foxconn CEO
Top exec of OEM manufacturer for Apple also launches verbal assault on Samsung at shareholder meet.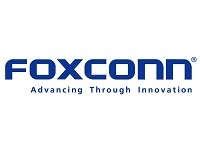 Hon Hai Precision Industry (parent company of Foxconn) CEO Terry Gou urged at a shareholders meet to wait for the iPhone 5, where he had some tough things to say about Samsung and its new smartphone, the GALAXY S III.
He apparently said that the upcoming version of the iPhone will put the GS3 to shame, while calling Samsung "a company with a track record of snitching on its competitors" in reference to the 2010 incident . It's clear now that its hate for Samsung not only stems from the Korean giant's competitiveness in the market.
Here are the excerpts from his China Times interview as quoted by Focus Taiwan, "Gou said he has made it a lifetime goal to defeat Samsung — "a company with a track record of snitching on its competitors."… He was referring to Samsung's action in 2010 of snitching on four Taiwanese companies in an investigation by the European Commission on price-fixing in the flat panel industry…Samsung was exempted from the investigation by serving as a "tainted witness." … Gou also urged consumers to wait for the launch of Apple's iPhone 5, saying that the new model will put Samsung's Galaxy III to shame."
It is believed that the iPhone 5 is going to be a major upgrade over the existing iPhone, as we can sense from the optimism of the CEO. There is still time for the launch though, which isn't official yet. Gou further added that Foxconn is working in close quarters with Corning Inc of the Gorilla Glass fame for its display panels.
TAGS: Mobile Phones, Apple, Samsung, GALAXY, iPhone, Chethan