Should We Be Flipping-over the Galaxy Z Flip? | TechTree.com
Should We Be Flipping-over the Galaxy Z Flip?
Looks like mobile companies are so bereft of new ideas that they're bringing back a dated design that's more likely a problem than a solution)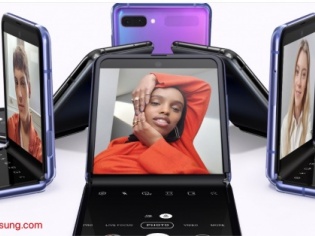 Before we step into the larger question of whether the world wants to flip over, let's take a look at what Samsung has brought forth as its second foldable option after the Galaxy Fold that launched twice last year at price points unheard off in the smartphone business.
Reviewers who spent a few minutes with the Samsung Galaxy Z Flip were unanimous about two innovations – the use of flexible glass layer and its ability to stand tall on its own at almost all angles. And what do these two features bring to the table? Sturdiness, something that earlier experiments with foldable screen technology lacked.
Writing on TechCrunch.com, Brian Heater believes that the Galaxy Z Flip is the phone the Fold should have been and is a step in the right direction. The 6.7-inch display puts it at the larger end of the spectrum among smartphones and when shut it fits snugly into a small pocket. Remember! The form factor of the Galaxy Fold was large even when closed.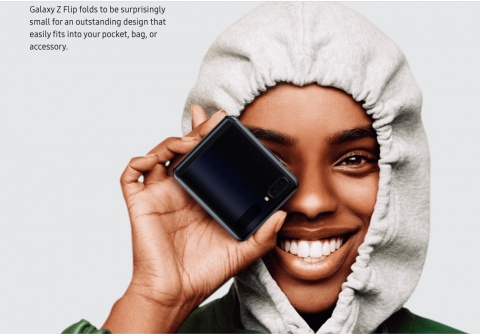 Joe Maring writes on Android Central that the main internal display uses the Infinity Flex screen technology with a 2630x1080 resolution with a centered hole-punch cutout for the front-facing camera. With HRD10+ support via the Ultra-Thin Glass, both durability and quality of display stands considerably improved over the earlier Galaxy Flip.
The gadget comes with three cameras (isn't that too less?) that includes a 12-MP wide and another ultra-wide-angle camera and a front-facing one that is 10-MP and both being capable of capturing 4K videos. The phones come with 64 octa-core processors, 8 GB of RAM and 256 GB of storage and runs on Android 10.
The above specs pale in comparison with what Samsung itself launched alongside the Galaxy Z Flip but then we're talking about a style statement with the flip phones and not really features that matter. For, how else would you explain the complete absence of 5G on these fancy phones that cost a whopping $1380 in the United States?
However, that doesn't mean that the smartphone isn't worth a second look. Dieter Bohn writes in TheVerge.com that the phone's strong hinge allows it to remain open in any position and opens smoothly with any creaks. However, on the downside, it is harder to open and doesn't actually flip like the classic clamshell phones of yore.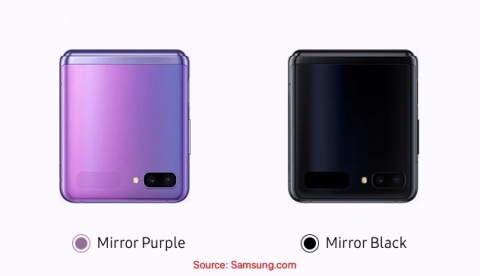 Coming to the tiny front facing screen when the device is shut, it provides basic information such as time and notifications. And upon double pressing the power button (which is also the fingerprint sensor), it launches the selfie camera (wonder why?) though Samsung claims that upon tapping any notification, the app would open when the phone does.
Which now brings us to the question of whether foldable technology is something that the world would want at this juncture? And the answer would be a loud YES, given that Samsung appears to have built the Galaxy Z Flip in the form factor of a fashion accessory and not as something that you carry around to do mundane work.
This video shared by CNET.com shows how Samsung is taking pains to place the phone as the "shape of the future". Words like trendsetters and trailblazers are thrown around and the key phrase comes early on which suggests that it is "a standout phone for those who want to stand out", meaning that the flip phone is high on design and average on everything else.
Folding phones have been making news since companies like Samsung, Motorola and Huawei came up with new designs, ostensibly to beat the monotony as none of their phones offered features that weren't already present in other models. The next twelve months could witness a few more of the foldables hitting the market.
Tech analyst Paolo Pescatore is quoted by New York Times to suggest that the smartphone makers' penchant for foldable phones is akin to a solution looking for a problem. The moot point is whether there is data to prove adequate demand for flip phones that were a range once-upon-a-time in the history of cell phones.
If we think carefully, what exactly does a foldable phone provide us? We can enjoy a large screen without having to carry one. What else? Actually, there's nothing beyond this obvious advantage that foldable phones have on the rest of the market. So, why should we fork out a cool $1300 dollars for one when the entry-level phone from the latest Galaxy series costs less and comes with better features and add-ons?
Nice try Samsung and Motorola, but the world isn't going to flip for your foldables. At least, not at these price points.
TAGS: Samsung, Galaxy Z Flip, Foldable, Foldable Phones, Motorola Razr, Razr