Facebook Picks Reuters to Fact-Check Deep Fakes | TechTree.com
Facebook Picks Reuters to Fact-Check Deep Fakes
Under fire for not clamping down on deep fakes, Facebook is outsourcing the task to wire agency Reuters
At a time when Deep Fakes are questioning the credibility of social media and threatening their existence, a unified effort to thwart this menace is something that users expect from the big players such as Google, Facebook and Twitter that straddle this market. Not only were they not unified, there was definitely resistance from some as opposed to the others.
While Google harped on the fact that it relied on automation to sort out the problem, Twitter outlined its strategy late last month that starting March 5 it would remove altered videos and other media that it believes "threatens people's safety, risks mass violence or cause people to not vote". In fact, it reiterated that altered content would be labeled, no matter what the intent.
Now juxtapose this response with that of Facebook that has steadfastly stuck to the idea that it had no business checking facts of political speeches. In fact, when Twitter CEO Jack Dorsey had refused to endorse the idea of campaign ads, his counterpart Mark Zuckerberg had resisted the idea of blocking them and refused to take down fake videos of Nancy Pelosi and Joe Biden.
Twitter's policy came amid worries of deep fakes causing an impact on the 2020 Presidential elections and it appears as though Facebook too is waking up to the reality – not that deep fakes exist, but that the company was increasingly getting isolated due to its stuck-in-the-mud ideas about not being responsible for the content that gets posted on the platform.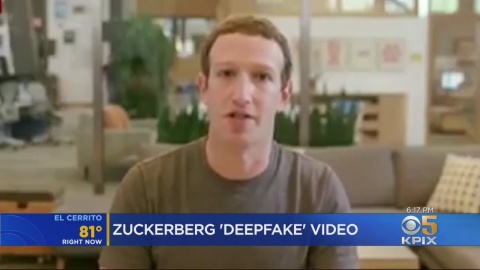 The company has tied up with wire agency Reuters to start a fact-checking initiative that could potentially end up labeling deep fakes across Facebook. News of the venture was announced by Reuters which said that this initiative would be an extension of its own media verification efforts whereby it assesses and reports on user-generated pictures, videos and other social content.
Once the Reuters team pours over the content, the findings would be published in specially created blog that could be accessed by users to check the veracity of stuff they find online. In a statement, Keren Goldshlager of Facebook Integrity Partnerships said Reuters is joining their US partnerships for fact-checking, subtly hinting that there could be more such tie-ups in the future.
And what happens once Reuters identifies some content as dubious? Once they publish the findings on the Fact Check blog, listing the core claim and reasons that they believe it to be false or partially so, Facebook would use these conclusions to label such posts and downrank them in their own News Feed algorithm so that their spread is limited.
Sounds good? Well, not really because the fact checking team would only be overseeing the posts made by individuals on the platform and would not address the issue of political ads even if they combine sensational and defamatory information alongside calls for donations. Hazel Baker, Global Head of UGC Newsgathering at Reuters tells TechCrunch.com that they won't comment on Facebook policy on the political advertisements.
Which means, nothing has changed and Facebook remains as dogmatic as ever when it comes to political advertisements as it was. Would the American voters show signs of maturity and drop Facebook for the next 12 months?
TAGS: Facebook, Reuters, Twitter, DeepFake, Campaign Ads