Facebook Feels It's Okay for Politicians to Peddle Lies | TechTree.com
Facebook Feels It's Okay for Politicians to Peddle Lies
The Internet giant says content emanating from politicians need not be fact-checked or reviewed for its veracity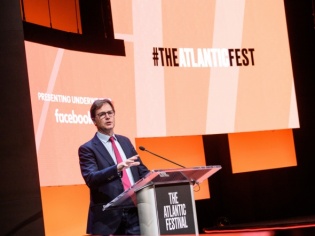 A meme describing modern day India is doing the rounds of the Internet. It says: "If you want to convert your friends into enemies, try discussing politics. If that fails, try religion." While one may or may not agree with these sentiments, the fact remains that social media has played a major role in keeping us on a short fuse most of the time.
Besides Twitter, the other guilty party for fanning the flames is most definitely Facebook. While the former allows users to withdraw from distasteful conversations, the latter doesn't because most of those with whom one interacts are friends or friends of friends, thus restricting our conversations to a closed user group.
In the past Facebook has been used extensively by political parties and interest groups to spread their narrative, often at the risk of peddling information that is unsubstantiated. In fact, such has been the impact of this phenomenon that there are now websites and individuals whose sole aim in life is to call out fake news without actually highlighting its peddlers.
And by the looks of it, things are only going to get worse. Facebook confirmed last night that it would not be fact-checking politicians' speech or blocking their content even if it violates hate speech rules or other policies. So, anyone who wants to go hammer and tongs at a community or a country and its policies is free to do so without any checks and balances.
This was the gist of a speech made by Facebook's head of global policy and communication Nick Clegg while speaking about the company's plans to prevent interference in the 2020 Presidential elections in the United States. "We rely on third-party fact-checkers to help reduce the spread of false news and other times of viral misinformation, like memes or manipulated photos and videos," he says.
"We don't believe, however, that it's an appropriate role for us to referee political debates and prevent a politician's speech from reaching its audience and being subject to public debate and scrutiny," he continues. Good for you. But now comes the bummer!
"That's why Facebook exempts politicians from our third-party fact-checking program… This means that we will not send organic content or ads from politicians to our third-party fact-checking partners for review," Clegg says while highlighting the exception that if a politician shares content that's been debunked previously, it would get demoted.
In a related post, Josh Constine of TechCrunch.com wonders if "by seeking neutrality, Facebook may become complicit in the misinformation and malevolence some politicians will use it to spread. It leaves users to fend for themselves as they try to discern fact from fiction and opinion from reality." He goes on to ask if it isn't disgorgement of responsibility to shift from having fact checks to now saying politicians can't be fact-checked directly?
In fact, by suggesting that it does not want false news distorting voter decisions ahead of the 2020 elections but suggest that anything uttered by a politician is above consequence on its platform, Facebook is once again proving that it has two faces. One that goes after advertising dollars without any conscience and another that seeks to present a socially conscious image.
Sadly, the company misses a moot point. While preventing direct censorship and leaving the critique to media outlets is the right thing to do, Facebook ignores the fact that for millions of users, anything appearing on its platform is perceived as truth. It's algorithms merely amplify content based on shares and further expands its reach with no qualms about the outcomes.
TAGS: Facebook, Politicians, Fact-Check, US Elections