What Does the Future Portend for Facebook? | TechTree.com
What Does the Future Portend for Facebook?
Four years ago, Facebook got into trouble over its fake news and data privacy issues in the US Presidential elections. Now the company faces a tough year ahead as Trump seeks re-election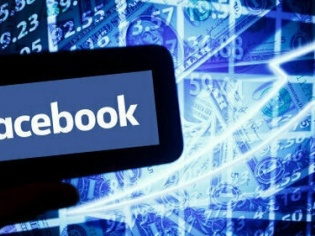 Three years ago, President Donald Trump became the leader of the Free World and two years later the same world sat up in shock when it realized that a British company had used Facebook data illegally to push political advertising, an incident that was possibly the watershed moment in our collective understanding of how personal data could be used for changing opinions.
Now, Trump is seeking a second term as President of the United States, provided he manages to circumvent a virulent impeachment move by his opponents. In parallel, Facebook too is seeking deliverance from a host of problems, none more damaging that the loss of image that it has suffered over its position on political ads, deep-fakes, and privacy among other things.
The company's legal problems began in 2018 though it was fast building up over the previous couple of years following the Cambridge-Analytica scandal and for most of the past twelve months, Mark Zuckerberg and his team has been working extra hard to polish Facebook's image with a few sops to the consumers and a minor re-branding exercise that led to a redesigned logo.
Through the year, Facebook mounted expensive TV ads with the theme "More Together" while also rebranding its acquisition of Instagram and WhatsApp as "from Facebook". Additionally, the company removed likes from Instagram and borrowed its "Close friends" feature and incorporated it into Facebook in an attempt to create silos for users of the social media platform.
However, in spite of all these efforts Facebook fell 16 places in Brand Key's Loyalty Leaders List, dropping from eighth to twenty-fourth position. This, in spite of Zuckerberg appearing before the US Congress and using op-ed articles across several publications including the Washington Post to portray that the company was serious about resolving issues around data privacy, fake news etc.
There was also a monetary blow that hit Facebook in the form of a $5 billion penalty imposed by the Federal Trade Commission for violating consumer's privacy. What's more, the company has to submit to new restrictions and a modified corporate structure that will hold the company accountable for the decisions it makes about its users' privacy.
In fact, the ripple effects of these rulings were felt in India too as the Attorney General K. K. Venugopal questioning the right of Facebook to keep its data private from government agencies. With the country on the verge of having its own Data Protection laws, it looks like Facebook would have more hurdles coming its way in the next twelve months that could very well question its business model.
Given that the company's focus narrowed down to the legal challenges, its efforts on new products remained lackluster through the year. Both Facebook Watch and Instagram's IGTV haven't really kicked off and bodes little or no threat to the major OTT players. With the likes of Apple TV+ and Disney+ already adding to the mess, Facebook seems to have missed the streaming service bus.
At the end of last year, experts held the view that Facebook focus attention on WhatsApp and Facebook Messenger during 2019 but contrary to these expectations it has pretty much ignored them, instead favoring the bigger and broader news feeds dissemination business, something that made publishers wary and users go back to whether another scandal is on the horizon.
However, most of these announcements remained lowkey and most of what Facebook did over the year appeared to be damage control. And it all began with an announcement in March by Zuckerberg who pledged to shift all of Facebook's apps towards private communications. The plan was built around the principles of encryption, inter-operability and secure data storage. Unfortunately for Facebook, progress has been slow and outcomes even more so.
As the year wound down, the company however announced a foray into market research and product-testing program in the United States. The company promises to fork out money to users who willingly take part in these experiments. Would it make the company reclaim some ground from those who voluntarily decided to stay away? Well, we have to wait a while before that data becomes public.
Till such time, Facebook has its task cut out for 2019. It needs to be prepared to face another round of elections in the United States.
TAGS: Facebook, instagram, WhatsApp, Mark Zuckerberg, Cambridge Analytica