Qualcomm Chips Are Smart, But Smartphones Aren't | TechTree.com
Qualcomm Chips Are Smart, But Smartphones Aren't
The latest release from the chipmaker shows how powerful these bits of silicon have become, but smartphone makers seem to be intent only on making their devices prettier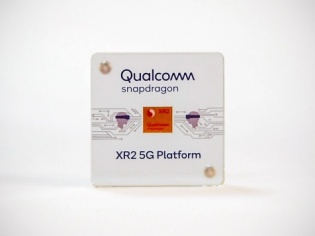 The new Qualcomm 865 chip launched recently is first AR, VR enabled processor that could potentially change the way smartphones behave in the future.
There's been enough discussion over all the cool stuff that we are likely to witness in 2020 such as the 144 Hz refresh rate display, the 8K video recording and the 200-megapixel images besides the lighting processing power of the smartphone. The question though is it really what users need from the smartphones of the future? Is there something beyond power and jazz that would make sense?
Thus far in 2019, we have already witnessed how 90 Hz to 120 Hz displays work by making the display sharper via the 108 Penta camera smartphones and some smart apps on the Pixel devices. All of these came into existence due to the high-powered chips such as Qualcomm Snapdragon 855 and Apple's A13 and are part of the efforts to make phones cooler and more attractive.
The problem now is that users are getting more discerning about what their phones can do and they ought to do. The era of having the prettiest device is quickly passing as users are getting increasingly concerned about data, privacy and safety, both of their homes and their gadgets. Which is why the powerful chips may still not result in a secured device that keeps us and our data safe.
An Incognito Mode on Smartphones
We browsers provide an incognito mode to keep our browsing history private but that too seems to be an eyewash if one were to go by the report published by researchers of the Vanderbilt University in Nashville, Tennessee last year. It said that Google could continue to collect personal data from users even if they were behind the incognito curtain on Chrome browser.
This wasn't the only instance where Google was caught sneaking in on our data and sabotaging our digital wellness. So, maybe it would be a good New Year resolution for 2020 to say that while we are fine with the features available on smartphones of 2019, we would upgrade our phones only if they provided a "delete our data" option that removes our data from our phones and from the databases of the service providers.
Amidst all the talk of connected devices, the need that smartphone users should be articulating now is to have the ability of retaining our choice to stay disconnected and keep our personal data to ourselves. Taking away that choice in the garb of providing the ease of shopping online or paying money digitally shouldn't be taken for granted anymore. So, smartphone makers better use these highly powerful chips to do something beyond making their devices more eye-catching.
Handling Emergencies
While launching the powerful 865 chip, Qualcomm revealed their new XR2 platform that will be available only for the latest chip. According to Qualcomm, dedicated AI engine in the XR2 can handle processes like object and voice recognition, 3D reconstruction, depth detection and that too up to 11 times faster than the earlier XR1 chipset.
This means the new devices could simply recognise data like an audio 11 times faster with no internet connection. This could simply make contacting emergency numbers like 100 or 911 much simpler in case the phone user finds herself facing a threat. The person now could simply speak with no internet connection to the device, with the message getting recorded and sent directly to the authority with the GPS coordinates. Also, women could use such security features like sending messages to their friends and family in situations where they feel unsafe.
We already have cool features on the smartphones to make our life simpler now all we require is cool security features which can save us from hackers, personal data leak, real emergency situations and what not. Are smartphones providers listening?
TAGS: Smartphones, Qualcomm, Security, Safety