OnePlus And Uber Jointly Giveaway Loop VR Headsets On-Demand | TechTree.com
OnePlus And Uber Jointly Giveaway Loop VR Headsets On-Demand
OnePlus will give away Loop VR Headsets to its fans across 8 Indian cities for free, to experience the launch of its new flagship phone - the OnePlus 3.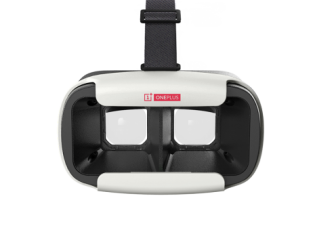 OnePlus, a global mobile technology startup, has partnered with Uber, one of the largest multinational online transportation network companies, to make it more convenient for fans to get their hands on the OnePlus Loop VR Headset at their doorsteps within minutes of booking on Uber app.
This on-demand OnePlus Loop VR Headset delivery service is being brought to 8 major Indian cities namely, New Delhi, Bangalore, Mumbai, Bhubaneshwar, Pune, Kolkata, Chennai and Chandigarh by two of the coolest global technology startups that have quickly become most loved brands in India.
On the partnership with Uber, Vikas Agarwal, General Manager, India at OnePlus said, "OnePlus' fan community is very important to us and we are thankful to them for their continued love and support. As we have received several requests to offer more OnePlus Loop VR Headsets to experience the OnePlus 3 launch in VR, we are partnering with Uber to give our fans a last minute opportunity to get their hands on VR Headsets right at their doorsteps within minutes of booking."
"Uber is all about the experience, and partnering with OnePlus for this on-demand activity we're happy to give our riders the opportunity to experience the OnePlus Loop VR Headset" adds Bhavik Rathod, General Manager, South & West, Uber India.
Fans can order their OnePlus Loop VR Headsets from June 14, 3 pm onwards by logging into the Uber app. The doors to the Loop, OnePlus' new office in space, will open at 10 PM IST on June 14 and the most awaited public sales for the OnePlus 3 will begin soon after on Amazon.in at 12:30 AM IST.
Here's how you can get your hands on the OnePlus Loop VR Headset:
Fans need to download the Uber app and sign in/ log in
Enter the PROMO Code ONEPLUS3VR in the "Promotions" tab in the Uber app
After successfully entering the code, head back to the main screen and click on the 'UberVR' icon on 14th June, 3 PM onwards onwards
Once your request is accepted, an Uber cab will be on its way with your OnePlus Loop VR Headset – absolutely FREE!
Also Read:
OppoMart.com Lists OnePlus 3 For Sale
One Plus X Pricing Slashed By INR 2000
TAGS: OnePlus 3, OnePlus Loop VR Headset