One Plus X Pricing Slashed By INR 2000 | TechTree.com
One Plus X Pricing Slashed By INR 2000
One Plus is resorting to price cuts as a strategy to take on rivals like Xiaomi which is offering similar features at a much lower price tag.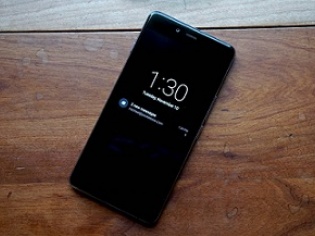 In a bid to push sales, Chinese smartphone manufacturer has pushed OnePlus has reduced the pricing of its premium smartphone OnePlus x by INR 2000. With this the 16GB device is now available on Amazon India for INR 14,999 as against INR 16,999 before the price cut.
The reduction however is only valid on the Onyx variant of the device, while the pricing of champagne and ceramic versions remain unchanged coming at INR 16,999 and INR 22,999 respectively.
Industry experts attribute the move to the company's efforts to maintain its market share, when players like Xiaomi are offering similar high end hardware features at a much lower price tag. While devices like One Plus One and One Plus 2 received much appreciation by tech junkies, owing to their premium features at a competitive price tag, OnePlus has been readily losing its 'value for money' tag with rivals like Redmi Note 3 in the market.
One Plus also announced a similar price cut for One Plus 2 a few weeks back, lowering the prices of 16GB and 64GB versions to INR 20,999 and INR 22,990 respectively. The company is also expected to announce the roll out of its One Plus 3 flagship smartphone this month.
TAGS: One Plus, Xiaomi, One Plus One, Amazon, Features