Idea Schedules Its 4G Roll Out To 10 Circles By H1 2016 | TechTree.com
Idea Schedules Its 4G Roll Out To 10 Circles By H1 2016
Also has plans to roll out its branded services and applications with a focus on vernacular content.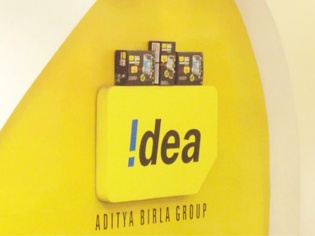 Idea has been been pretty shy when it comes to opening up about 4G adoption lately, with Reliance, Vodafone and Airtel doing all the talking and making some hefty promises as well. But in its latest revenue report, Idea has finally talked about 4G and its plans to roll out the same, which should happen by the first half of 2016. Looks like consumers now have another operator to choose from when it comes to 4G services.
Idea mentioned in its report that the operator will be rolling out 4G services to 10 circles in India that covers around 750 towns. This would includes circles like Maharashtra & Goa, Andhra Pradesh, Madhya Pradesh & Chhattisgarh, Kerala, Punjab and Haryana, Karnataka, Orissa, Tamil Nadu and the North East.
Airtel at the recent spectrum auctions, purchased the 1800 MHz band. The same revenue report also mentions that Idea will also be launching new branded services like Idea Music, Idea Games, Idea Movies and Idea Digital Wallet that will focus on vernacular and regional content.
However, for the end of this year, it is going to be just Reliance and Vodafone who will launch their 4G services. Vodafone has big plans and has promised that it will deliver class-leading services, after being picky and winning some great spectrum selections, at the recent 4G auctions.
[Also Read: TRAI Setting Up New Norms For Operators With Fines As Heavy As Rs 2 Lakh]
TAGS: Idea, mobile operators, 4G LTE