Motorola Is Testing Android 6.0 Marshmallow For The Moto X Style | TechTree.com
Motorola Is Testing Android 6.0 Marshmallow For The Moto X Style
This is internal company testing and not a 'soak test' that many have been spreading rumours about.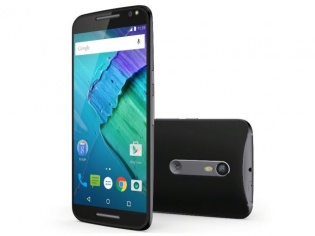 Lenovo owned Motorola is indeed known for its timely software updates every time a new update of Android has been announced. This time around with Google's Android 6.0 Marshmallow things are a bit different as Motorola decided to drop a few devices like the Moto E 2015.
More importantly, the announcement about firmware updates did arrive a bit too late (HTC is always the first to deliver promises). So Motorola in order to make things up actually put out a post detailing that it has begun testing the new Android 6.0 Marshmallow update for the Moto X Style.
The news about the firmware update for the Moto X Style had to be made public as many claimed that Marshmallow "soak tests" had begun. Owners would have gotten excited and would begin the waiting game and then eventually curse Motorola for not delivering.To avoid all of this, Motorola's Senior Director, David Schuster made clear in his post that this was not the case:
"There have been a couple reports of a Marshmallow "soak test" that has started for Moto X 2015 Pure Edition. Just want to make it clear that we have NOT started a formal "soak test". We have started a small Test Drive for the Marshmallow upgrade on Moto X 2015 Pure Edition. We will be conducting these tests for the next couple of weeks. Pending the feedback during this test cycle will determine the timing of a full soak test."
As per David Schuster's post, it is clear that the Marshmallow update for the Moto X Style (Moto X Pure Edition in the US) is being tested with a limited few and is not even a "soak test". For those of you who are unaware about what a "soak test" is, think of it as public beta software rolled out to Motorola's tester community so that the company gets valuable feedback.
What is also made clear, is that soak tests will begin only after a few weeks, making the final version ready only by December. And that is if things go as smoothly as Motorola wishes it will. It is also obvious that Motorola is working on the remainder of the devices other than the Moto E 2015, Moto X 2013, and Moto G 2013.
Click here for the complete list of Motorola devices that are currently eligible for the Android 6.0 Marshmallow update.
TAGS: Motorola Moto X Style, Android 6.0 Marshmallow, Motorola, Software