Asus ZenFone 5 Review: Moto G Killer
Asus' budget handset wins us over with style and performance.
Rating

4
/5
16th Jul 2014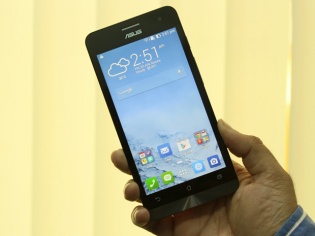 Pros:
Stylish design; Sturdy construction; Crisp HD screen; Good camera; Smooth user experience.
Cons:
Music output could have been better; Not ideal for single-handed usage.
Asus ZenFone 5
Price: Rs 10,000 (8 GB), Rs 13,000 (16 GB)
Taiwanese electronics brand, Asus, has introduced three Android smartphones in the Indian market. Out of the lot, the ZenFone 5 offers the essential smartphone features at an affordable price of Rs 10,000. It also gives Intel a chance to prove its worth in the smartphone market, which is dominated by Qualcomm and MediaTek.
Build And Aesthetics
The ZenFone 5 is undoubtedly the best looking handset you can buy for Rs 10,000. Much like the HTC One, this phone is tall and has a slightly curved back. The grey metallic strip below the capacitive keys add character to the handset.
The ZenFone 5 is quite a sturdy handset. In this price segment, it's the only handset that can challenge the Lumia 630 in terms of build quality. Similar to the Lumia line-up, the ZenFone 5 comes in variety of colours such as red, purple, gold, black, and white. Attention to detail is also something worth mentioning for this handset. Especially, the speaker grille on the back-panel shows the precision of the build. Overall, the ZenFone 5 is an HTC One look-alike at a dirt-cheap price. What more would you ask for?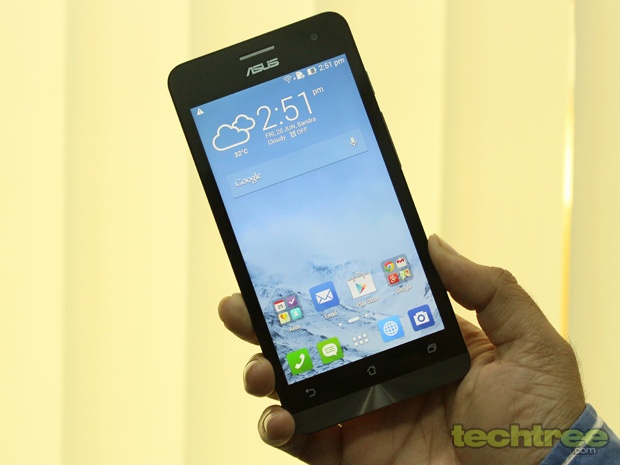 The phone's back-panel is removable, which provides access to a microSD and SIM card slots. However, the battery is non-user replaceable.


Display
The phone features a 5-inch HD IPS screen. Its sharpness is nothing short of impressive. The colour reproduction and viewing angles are good too. The display is reasonably bright. The panel is protected by Gorilla Glass. It's undoubtedly the best display you get on a sub 10k phone from a reputed brand.
Specifications
The Asus ZenFone 5 is powered by Intel's Dual-Core Atom Z2560 chipset clocked at 1.6 GHz. It packs in 2 GB (16 GB version) RAM, 8 GB internal storage, microSD card slot, 8 megapixel camera, Wi-Fi, Bluetooth, 3G, A-GPS, and 2110 mAh battery. Unlike Motorola and Nokia, the Taiwanese manufacturer Asus has been generous enough to offer a 2 megapixel front-facing camera and an LED flash.
Software
The ZenFone 5 runs Android JellyBean 4.3 out-of-the-box. The more affordable Moto E running Kitkat beats Asus in terms of the version number. However, the Taiwanese manufacturer's ZenUI looks much more modern than what you get on the stock Android ROM. Most interface elements are borrowed from HTC's Sense customisation, so no points for the originality, but it looksnice nonetheless. Asus has promised the 4.4 KitKat update soon. But from the past experience, I can tell that Intel chipsets are usually the last in the line to receive the update.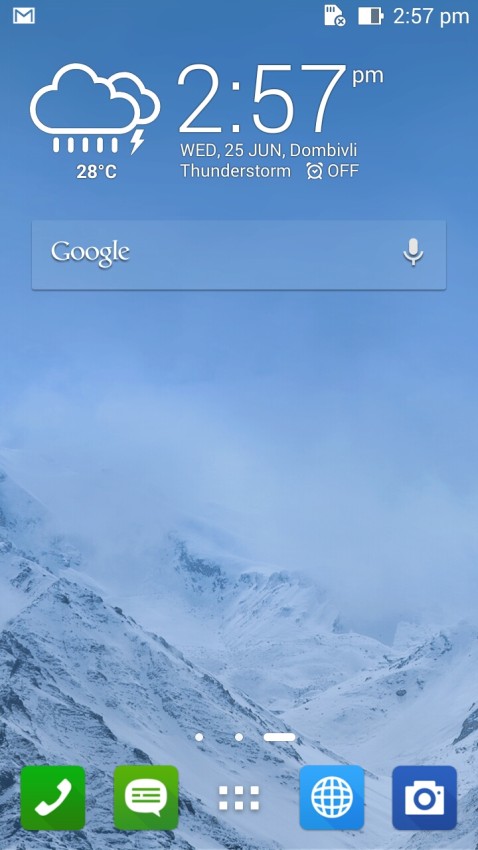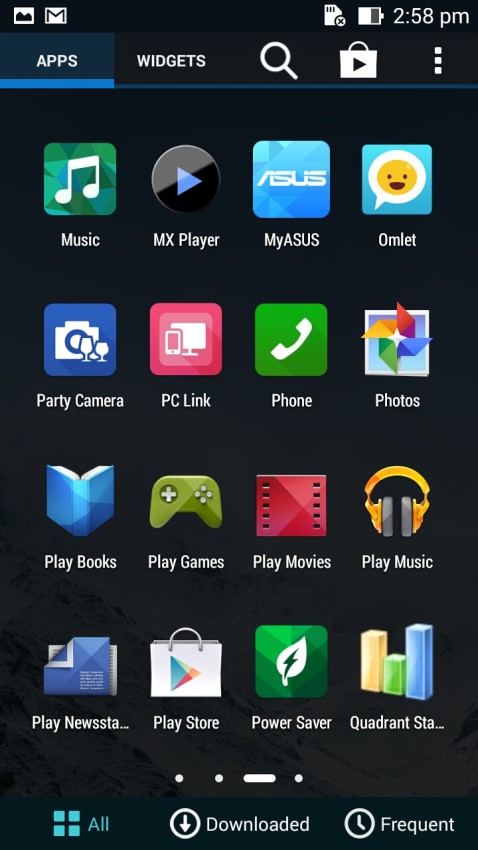 The ZenFone is one of the few affordable Android devices that aren't sluggish. Asus has put in a lot of efforts to optimise the software for Intel's Atom platform. The 1.6 GHz dual-core Z2520 processor with Intel Hyper Threading Technology is no slouch either. Backed by 2 GB RAM, it runs most high-end games without any problem.
For those interested in numbers, we ran a couple of popular synthetic benchmarks.
AnTuTu: 19,545
Quadrant: 9313
Multimedia
Unlike most budget handsets, the ZenFone 5 comes with a pair of decent earphones. The phone's sound output could have been better though. It especially sounds under-whelming when compared to the Moto G and Lumia 630. As usual, you get plenty of equaliser settings to play around with. Moving on to video playback, the handset can handle most formats up to 1080p quality. If you stumble across an unsupported format, you just have to grab a third-party apps such as MXPlayer.


Camera
The onboard 8 megapixel camera is one of the best in its class. The resulting images contain plenty of details. The colours are mostly accurate. If I have to be nit-picky though, I would want Asus to work on lowerering the visual noise. The phone comes with low-light mode called PixelMaster, which does help a bit in night photography. However, don't expect it to match the Lumia quality yet. You can view the ZenFone 5's untouched camera sample by clicking here.
The phone records Full HD (1080p) videos at 30 fps. The resulting clips offer consistent frame-rate, which assures smooth video playback.
Telephony And Messaging
The dual-SIM handset support micro SIM cards. Since Asus is not primarily a phone manufacturer, we had doubts about the ZenFone 5's call quality. However, during my week's usage, I found the in-call voice quality to be very good. The network reception was spotless too. On-screen keyboard layout is almost similar to what we get in stock Android. The only change worth mentioning here is that it's a bit taller to accommodate numeric keys.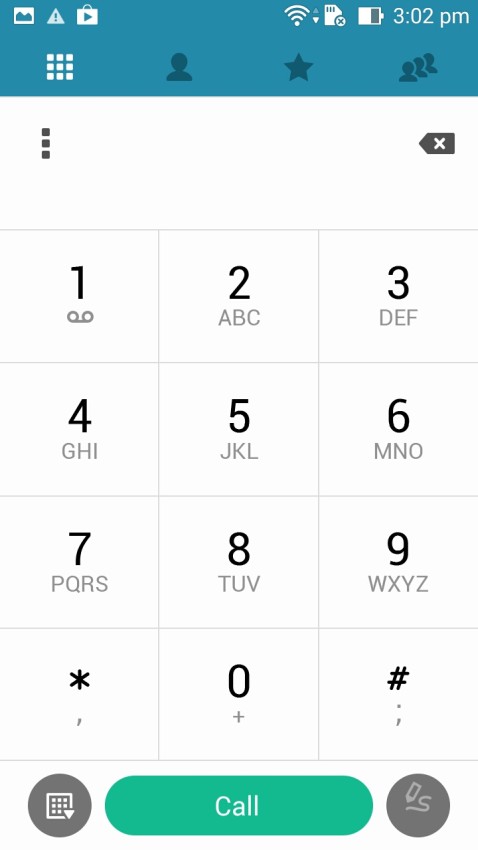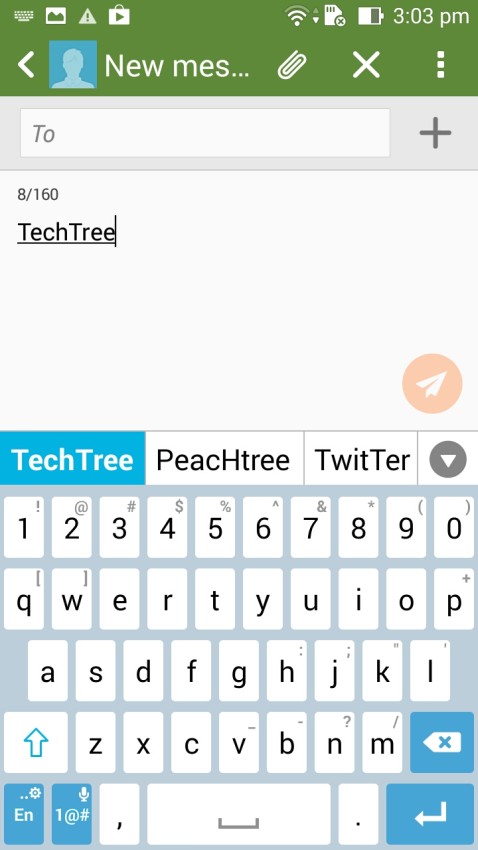 Battery
The ZenFone 5 packs in a 2110 mAh battery. Like most Android phones, this phone lasts for a day on a full charge.

Verdict
The ZenFone 5 is an aggressively priced handset. Selling for Rs 10,000, this handset gives the Moto G a run for its money. The ZenFone 5 shines with its sturdy construction and stylish looks. Its screen and performance are as good if not better than the Moto G. In the camera department, it trashes Motorola's more expensive offering. In short, if you're in for a budget Android handset with all round performance, the ZennFone 5 is the handset to get. Yes, it's better than the Moto G, and its success will propel Intel as a serious competitor in the smartphone silicon market.

Features: 4/5
Design and Build Quality: 4/5
Performance: 3.5/5
Value For Money: 4/5
Mojo: 4/5
Overall Rating: 4/5
TAGS: Mobile Phones, Android, ASUS, ZenFone
Opinion Poll
Which is the most important aspect of a smartphone?
Operating system
26%
Display
6%
Camera
11%
Processor and RAM
37%
Battery
14%
SIM slots
2%
After-sales service
5%
Total votes: 18602