Review: Nokia Lumia 525
It's the Lumia 520, but with more muscle.
Rating

4
/5
15th Jan 2014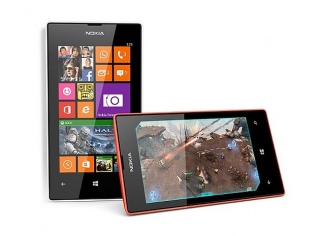 Pros:
Impressive build; Interchangeable back panels; 4" IPS super-sensitive screen; Sleek and fluid UI; Offline voice-guided Sat Nav; Compatible with high-end games.
Cons:
Lacks camera flash; No front-facing camera.
Nokia Lumia 525
Street Price: Rs 10,200
The Nokia Lumia 520 was one of the last year's top selling handsets. It single-handedly disrupted the budget smartphone market, and helped the Windows Phone platform become a viable alternative to Android. To cash on the 520's success, the Finns have now rolled out its successor, the 525. This new phone is similar to the Lumia 520, but comes with a bumped-up 1 GB of RAM, which was only found in the high-end Lumia handsets till now. But, should consumers really bother about this upgrade? Is it worth spending more than 10k for 525 or 520 is still a better deal for Rs 8500? Let's find out.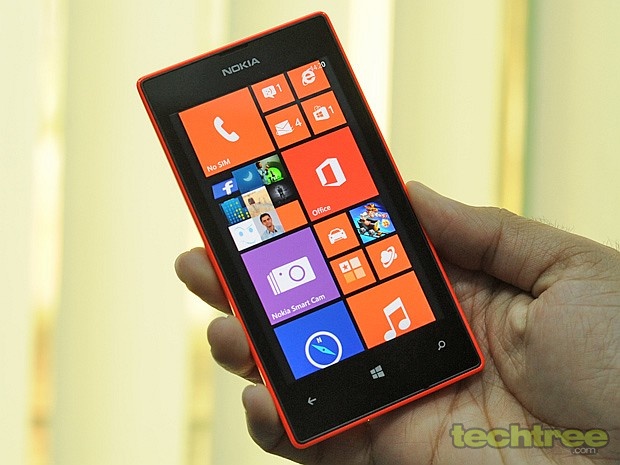 Aesthetics And Hardware
The 525 is almost identical to the 520. The design is minimalistic, yet eye-catching. Being compact, it's ideal for single-handed use. The materials used in its construction are top notch. What separates the 525 from its predecessor is the glossy finish. However, if you prefer the matte finish, you can snap on any of the 520's back-panel on to the 525. No problem whatsoever!




Under the cover, the phone has a microSD card slot and the battery is user-replaceable. At 1 cm the phone isn't very thin, but the tapering edges make it look that way. Like every other WP8 handset, the micro-USB port is at the bottom. Volume rocker, Lock button, and shutter key are on the right side. A 3.5 mm jack sits at the top, while there's nothing on the right side.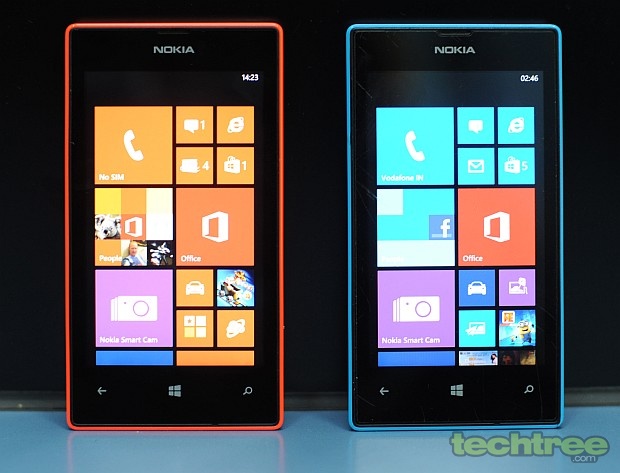 Identical: Left - Lumia 525 Orange, Right - Lumia 520 Cyan

The Lumia 525 sports a 4" IPS panel with pixel-dimensions of 800x480. It's protected by a hardened glass. The picture quality is sharp and has decent viewing angles. The colour reproduction and contrast are good. However, unlike the Lumia 620, this phone lacks Nokia's ClearBlack tech, which means you're going to miss deeper blacks. The touch sensitivity of the screen is very good. In all, it's one of the best screens at this price tag.

The phone is powered by a Qualcomm Snapdragon S4 chipset with a 1 GHz dual-core CPU and Adreno 305 GPU. Other features include a 5 megapixel auto-focus camera, 8 GB internal storage, and microSD card slot (up to 64 GB). The only thing that has been changed from the 520 is the amount of RAM, which is now 1 GB. The phone has got most connectivity options covered including W-Fi, Bluetooth, and 3G. The network reception is solid. The voice-quality too was loud and clear during the calls. The phone comes with a 1430 mAh battery, which easily lasts for a day and half with normal usage.
Software
The Lumia 525 ships with the latest Windows Phone 8 Update 3 with Nokia Lumia Black software enhancements. In its latest iteration the WP UI enables to close background apps. The much needed rotation lock has finally made it to the official build. Although the phone doesn't support Glance screen, you can double tab on its screen to unlock. Apart from these add-ons, Nokia has added an option to group similar apps in a single tile. The idea is good, but the folder doesn't go well with the interface. And, takes over a second to load. So it's not worth installing in its current state. Out of the lot, HERE Drive+ (previously known as Nokia Drive) is my favourite. The software offers offline voice-guided GPS navigation, which is as good as any dedicated car GPS system.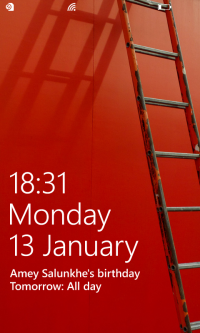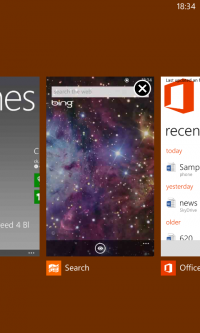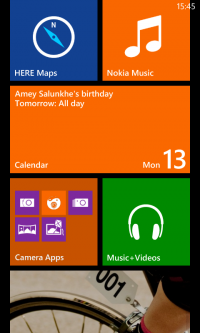 Coming to the subject of productivity, Microsoft's Office and SkyDrive integration is superb. You can create and edit Word, Excel, PowerPoint files without any lag or slowdown. The mobile version Internet Explorer is compatible with HTML5. The Office and SkyDrive integration is superb. We are especially impressed with Nokia Beamer software. It lets you beam documents, presentations, camera, or even homescreen to any HTML5-enabled screen by simply scanning a QR code on the screen. This is a neat tool for quick office presentations with almost no set-up required. On the flipside, the lack of front-facing camera means that you can't make video calls using Skype.
The inclusion of 1 GB RAM means that you can run high-end games such as Asphalt 8 and Modern Warfare 4 on this phone. Since these games are the paid ones, Nokia has partnered with Gameloft to offer games worth Rs 2025 for free (for a limited time period till 31st March 2014). The games run smooth on the 525, but off course take more time to load compared to Lumia 925 and 1020. To avail this offer you need to be on Airtel, Vodafone, Aircel, Reliance Communications, or Idea Cellular's network.
Camera And Multimedia
The 525's camera quality is similar to that of the 520, which we think is good for the price. Despite being an affordable phone, it comes with the Nokia Camera app (earlier known as Pro Cam). This app gives total control over parameters such as shutter speed, exposure, white balance, and ISO. It also encompasses the Smartcam and video recording features. What's missing here is an LED flash, which means that the low light photography is out of question. Click here, to view the untouched sample, click here. At max quality, the Lumia 525 can record 720p videos at 30 fps. The clips are saved in MP4 format, and offer a smooth playback.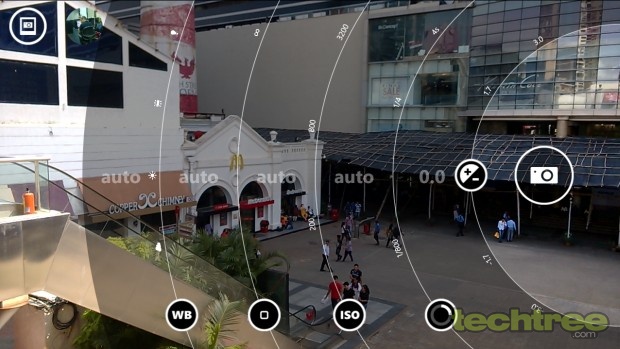 The Lumia 525 comes with six months of Nokia Music subscription that lets you download millions of songs for free. The bundled earphones are mediocre, but when paired with decent earphones, the device's sound quality turns out to be very good. The phone plays MP4, WMV, and AVI videos up to720p. For other video formats and subtitles support, you need to purchase the MoliPlayer app.
Verdict
The Lumia 525 is available for Rs 10,200. If you're not bothered about a front-facing camera and LED flash, the 525 is the best sub-10k phone in the market. There's no Android phone in this price segment that can offer such fluid user-experience, camera interface, maps and navigation. The phone costs Rs 1700 more than the 520. This obviously leads to a question as to which phone is a better buy? The answer is that if you enjoy gaming, you should go ahead with the 525 as it not only comes with upgraded RAM, but also Rs 2000 worth free games. Otherwise, it makes sense to get the Lumia 520 and save a few hundred rupees.

Features: 3.5/5
Design And Build Quality: 4/5
Performance: 4.5/5
Value For Money: 4/5
Mojo: 4/5

Overall Rating: 4/5

TAGS: Mobile Phones, Windows Phone, Nokia, Lumia
Opinion Poll
How much would you spend to buy a new smartphone?
Below INR 5,000
17%
INR 5,000 - INR 10,000
34%
INR 10,000 - INR 20,000
33%
INR 20,000 - INR 30,000
8%
Above INR 30,000
8%
Total votes: 921