Government Lifts Blanket Ban On Porn, Will Only Ban Child Pornography
Takes a firm stance against critics who called it a 'Talibani government'.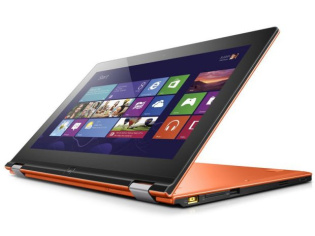 The Department of Telecom on Tuesday gave out orders to internet service providers (ISPs) in India to lift the blanket ban on pornographic websites. The list that contains a long selection of 857 websites that will now slowly become available, as the ban has been lifted temporarily.
But not all of them will be, as websites which are found to be hosting child pornographic content will still remain banned as it goes against human ethics.
After the big backlash coming from the only outlet of free speech in the country, social media; the government held a high-level meeting and finally decided to lift the blanket ban, which was imposed on Friday as a short cut solution.
Telecom Minister, Ravi Shankar Prasad called for a high-level meeting following the public backlash and it was there that it was decided, that only websites displaying content related to child pornography would be blocked for now.
But there has been another interesting update that has been brewing since yesterday. It's a blame game between the Department of Telecom (DoT) and the Supreme Court.
The DoT claims that the blanket ban was not a solution that they came up with, but one that was directed by the Supreme Court. On the other hand, Supreme Court says, that it did not ask for the blanket ban and has no intentions of placing a complete ban on pornographic websites. According to the Economic Times, an official commented that, "the government itself doesn't see merit in altogether banning of websites,".
[ Also Read: Indian Government Instructs ISPs To Block More Than 800 Porn Websites ]
Clearly, the ban was more than an attack on just pornographic content. It hovers around touchy topics like the freedom of speech, to choose, and more importantly, privacy.
In the meantime, the Hindustan Times had a chat with man who took up the burden on his shoulders, lawyer Kamlesh Vaswani.
According to the in-depth report, the lawyer refuses to believe in studies and research related to effects of viewing pornography. But somehow refused to let go of his own ideology that, "…watching porn fuels violence against women. It propels men to commit sex crimes…".
A line in the report did puzzle us "Watching porn is like taking narcotic drugs. If you say you like having drugs, can the country's law allow it?". Clearly, there is a huge knowledge gap that exists. And part of this gap is the fact that many who want to ban freedoms (not just pornography) are the ones who grew up with a closed mindset.
The final call by the Supreme Court will be taken on the 10th of August, post which we could see The Government setting up an ombudsman to take care of the monitorig bits about which site clears the actual ban.
TAGS: Internet, Porn Ban, Porn Sites Blocked