Indian Government Instructs ISPs To Block More Than 800 Porn Websites | TechTree.com
Indian Government Instructs ISPs To Block More Than 800 Porn Websites
First food, now the internet, what's next?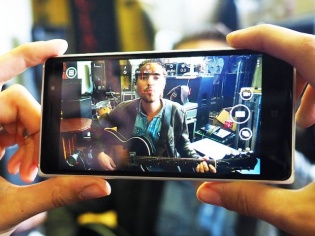 Clearly, there is a lot of control being exercised by the Indian Government these days; unfortunately for its citizens, its all in the wrong places.
What was first thought to be a rumour and then soon began trending on Twitter as #PornBan over the weekend, has now been confirmed.
The Economic Times reports that the telecom department has officially instructed internet service providers (ISPs) to block around 800 pornographic websites at the ISP level.
Yes, it has actually happened. What started off with a lawyer making a petition to the Supreme Court to ban porn, has now led to the government actually banning it.
Porn leads to "activities like rape, harassment, molestations of women" as per the lawyer. Back then however, the Supreme Court did not take it seriously, stating that the law cannot interfere with what adults do inside the four walls of their house. This clearly revolves very close to issues related to privacy, but this "important" list of porn websites has been in the making since last September.
Those who have been accessing porn sites will soon notice that the pages, either don't load or will be greeted with a message stating that it has been blocked by a "competent" authority.
But not everyone will be seeing such messages as not all ISPs have given in. This means that depending on your location in the country, certain websites are accessible.
ET also reports that two top internet companies will not be helping the government in its porn ban, unless it delivers the specifics into what type of content (its nature) needs to be banned.
So far MTNL, BSNL and ACT have been prompt with blocking process, while users on Airtel, Tata Photon and local cable providers don't seem to be affected.
Chief Justice, HL Dattu had told The Hindu, "Such interim orders cannot be passed by this court. Somebody may come to the court and say look I am above 18 and how can you stop me from watching it within the four walls of my room. It is a violation of Article 21 [right to personal liberty]."
While many may be relieved that loved ones are now safe from what they may termed as a menace, the responses are pretty much a mixed-bag (on social media) with some supporting the initiative, many opposing the move and the third lot, that's wondering what will the government ban next?
TAGS: Porn Ban, privacy issues, Porn Sites Blocked