Google+ App For Windows Phone Coming Soon
Hopes that Hangout on the go will help increase membership.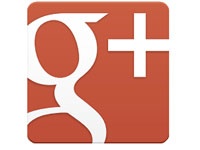 Social networking is at its peak of popularity and many people around the world prefer to access these on a portable device rather than on their PC. While the official Facebook and Twitter apps for Windows Phone devices were already out, an app for Google+ was nowhere to be seen or heard about, until now. A new tweet by Stefan Keuchel, Google PR from Germany, has confirmed that an official app is in the works. There is no word on the launch date or availability yet.
Google+ claims to have more than 90 million registered members since it was launched in June 2011. However, a recent Comscore survey report revealed that most members spend a mere three minutes a month on an average, in stark contrast with FB users, who spend around six to seven hours. Also, the membership of FB is nearly ten folds as much at around 845 million. The figures are for access to these websites through the PC; mobile access has not been taken into account. It can be therefore assumed that Google is trying hard to bring something new to its social networking service to help swell up the membership; hence an app for the new mobile OS devices is on its way out.
TAGS: Apps, Internet, Mobile Phones, Windows Phone, Google, Google+, Swagatam