Sony's IMX230 EXMOR RS Smartphone Camera Sensor Sports 192 AF Points
Clearly its not the autofocus points that are the focus here but the new Image plane phase detection system.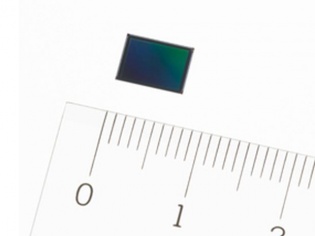 Seems like Sony is really trying to push things ahead and deliver with some new tech in its upcoming smartphones. The Japanese tech giant today unveiled its all new IMX230 EXMOR RS smartphone camera sensor that it is pretty much feature-packed to the brim.
The sensor features an industry-first Stacked CMOS Image Sensor with an Image Plane Phase Detection Signal Processing Function for High-Speed AF. Hopefully all of these words translate into better image quality for Sony's Xperia range, something that its devices have been lacking since the Xperia Z.
As for the sensor it features a technology that is similar to what Omnivision delivered a few weeks ago. Rather than the traditional back-illuminated CMOS image sensor's support substrate, the Exmor RS uses a chip consisting of signal processing circuits, on top of which is stacked a pixel section consisting of back-illuminated pixels for an original stacked construction. Sony's IMX230 features an onboard image plane phase detection AF signal processing function that helps it deliver superior focus tracking of fast-moving objects. While many may be wowed by the 192 AF points on the new sensor, it clearly isn't something new as the older IMX 135 deliver up to 172 AF points.
The new sensor also allows for improved pixel placement and signal processing, with the new HDR imaging function that is now compatible with both video recording and imaging. Meaning that Sony's next Xperia smartphone will feature 4K HDR video recording.
Hopefully the processor is capable of keeping with all of the above processing and does not heat up like its predecessors leading to that 1 minute limit on your memories.
The new sensor like every other one in the past will begin shipping to interested manufacturers by April next year for a price tag of 18 USD. Sony also plans to extend the line up by adding a sensor with a 16 MP stacked CMOS image sensor equipped with image plane phase detection AF and HDR imaging functions by the end of the next fiscal year.
TAGS: Hardware, Mobile Phones, Sony