Nokia To Launch Its Mid-Range Lumia 630 In India Next Month
Running Windows Phone 8.1 and coming at a price of Rs 10,000 (approx), it should make for a smart choice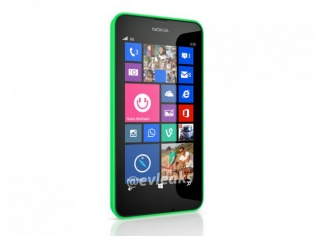 Nokia will launch four new Lumia devices in India in the coming months, including its first dual SIM Lumia 630 at a price of little more than Rs 10,000. As the Finnish company struggles to grow its market share in India and globally, it surely is pinning a lot of its hopes on its new Windows Phone 8.1 powered devices.
Apart from its first dual SIM device, the company will also bring its low-cost 4G LTE enabled Lumia 635 to India in July. The device will be sold at $189 (approx Rs 11,500), making it one of the cheapest 4G enabled phones to be sold in the country.
Unveiled at the Microsoft Build 2014 conference held yesterday, the new Lumia 630/635 sports a low-resolution 4.5-inch screen (854 x480 pixel), 512 MB of RAM, 8GB of on board storage with the capibility to expand it to 128GB via a micro SD card. The phone also runs Microsoft's latest Windows Phone 8.1 operating system, and is powered by a 1.2 Ghz Snapdragon 400 processor similar to the one found in the Moto G.
"The Nokia Lumia 630 is expected to roll out in May, beginning with Asia, India/Middle East, South America and Europe, at $159 (around Rs9,500) for the single-SIM variant, and $169 for the dual-sim variant before taxes and subsidies," said Nokia.
Nokia is hoping to better tap into the demand for dual SIM devices which exists in emerging markets such as India and other markets in Asia. Moreover, given the growth of 4G networks from Airtel, Vodafone, Idea Cellular and Reliance Jio, a low cost LTE-device from Nokia could really kickstart a whole new sub-market.
Apart from the low-cost Lumia 630/635 devices, Nokia will also launch its new flagship Lumia 930 "expected to roll out globally in June starting with Europe, Asia, Middle East and India, available from USD 599 (about Rs36,000) before taxes and subsidies," added the company.
TAGS: Mobile Phones, Windows Phone, Nokia, Lumia 630, Lumia 930, Build 2014