Intex Launches Sense 3.0 Dual-SIM GSM Feature Phone With 3.2" Screen, Available For Rs 2800
Sports a 2 mp camera with webcam capability, features call recording and mobile tracker; allows remote deletion of phone data in case it's stolen.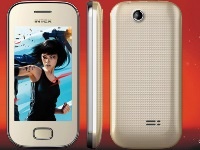 Intex has officially added a new dual-SIM GSM phone to its portfolio with the Sense 3.0, aimed at college students. This feature phone comes with a 3.2" touchscreen, which is likely to be of the resistive type, and a 2 mp camera without flash that can reportedly double up as a webcam when the handset is connected to a PC. Other multimedia features include FM radio with recording, a media player, and audio \ video recording capability. While the internal storage has not been mentioned, it can support a 16 GB card via its microSD slot. Weighing just 122 grammes, this bar phone with rounded edges and a diamond-textured back for better grip has dimensions of 4.4" x 2.2" x 0.5" (12.1 mm).
The Sense 3.0 comes preloaded with a LOMO camera application that makes colours glow and adds psychedelic effects — in other words, it takes pictures that art fags will like. There is also a Piano app for those who want to dabble in music, as well as a few games and a battery manager application. Some of the other features include Bluetooth with A2DP, mobile tracker, Hindi language option, and auto call recording. Internet connectivity is available via GPRS, as is social networking support. The phone also allows you to remotely delete its data by sending an SMS, in case it gets stolen or lost. The 1200 mAh Li-ion battery claims to provide a talk time of up to 4.5 hours. The MRP of this phone is Rs 3500, and claims to ship along with a 2 GB microSD card. While you can find it online for Rs 2800 on HomeShop18.com, it does not make any mention of a free card in the package. Here are the full product specifications:
Dual-SIM, 2G dual-band (GSM 900 \1800 MHz).
3.2" TFT LCD with 65k colours.
External storage up to 16 GB via microSD slot.
Bluetooth with A2DP, USB mass storage mode, GPRS.
FM radio with recording, media player with sound recording.
2 mp main camera with webcam functionality.
Supports MP3, MP4, AVI, and 3GP formats.
English and Hindi language support.
Mobile tracker, auto call recording, GPRS, social networks supported.
1200 mAh battery with talk time of up to 4.5 hours and standby time of 250 hours.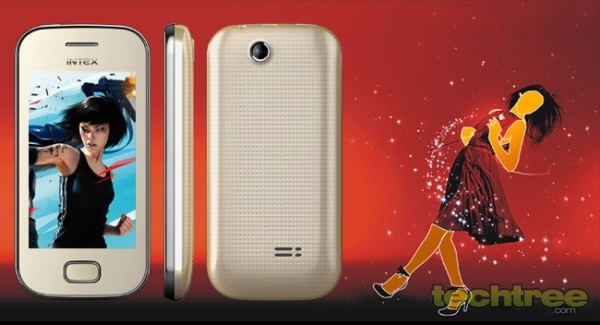 Note: Despite what the product image shows, you can't play Mirror's Edge on this phone.
TAGS: Mobile Phones, Multi-SIM, Intex, Jayesh