Rumour: Google Reveals Jelly Bean As Android 4.1 In A Slip-Up, Then Retracts
Description of GALAXY Nexus HSPA+ on Google Play inadvertently mentions version number, modified shortly thereafter; OS expected to launch at upcoming I/O event.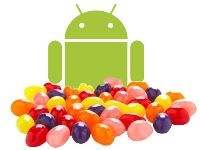 Google seems to have spilled the "beans" when it accidentally posted some information about its upcoming Jelly Bean Android OS in a product listing. Google Play, formerly known as the Android Market, has listed the GALAXY Nexus HSPA+ smartphone for sale. However, its description showed that the phone will be upgradeable to Android 4.1 "Jelly Bean" when released. There had been some speculation about whether the next version of the smartphone OS would be 5.0 or 4.1, and Google seems to have unwittingly confirmed the latter. The search giant quickly realised the error though and has since changed the description, which now has no mention of Jelly Bean.

Android 4.0 (ICS) was launched at the end of 2011 and its rate of adoption is still sluggish, with most smartphones still shipping Android 2.3 (Gingerbread). Jelly Bean could face the same difficulties, unless it introduces something radically advantageous over the previous version. The new OS could possibly be announced next week at the Google I/O event, and there is speculation that it will be available later this year. Of course, this is just a rumour, so you are advised to treat it like one.