iOS 8.1.3 Firmware Demands Less Storage Space While Upgrading
Certainly addresses one of the major problems that owners with low storage space are facing.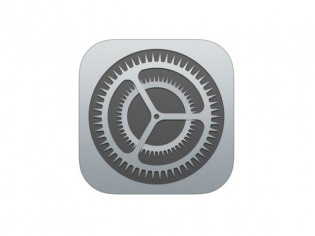 Apple's iOS 8.1.3 update is now out. Good news is, that it fixes a ton of bugs and brings the usual "performance improvements" that come with the usual firmware updates. But it does add something really new for owners of iOS devices, a smaller than usual space requirement for firmware updates.
Yes, if you happen to own an 8 GB iPhone 5c, you would know what we are talking about.
The fact that you needed a gigabyte of space on your device in order to download and install an OTA update was ridiculous. So Apple has finally remedied the issue and delivered an easier way to update without the need to purge the cache from all your apps.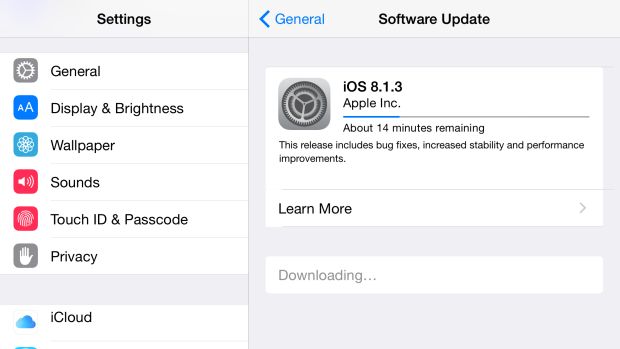 Other than this, the update is supposed to resolve a couple of issues related to Apple ID's with Messages and FaceTime, and also fixes glitches with the multitasking gestures on the iPad.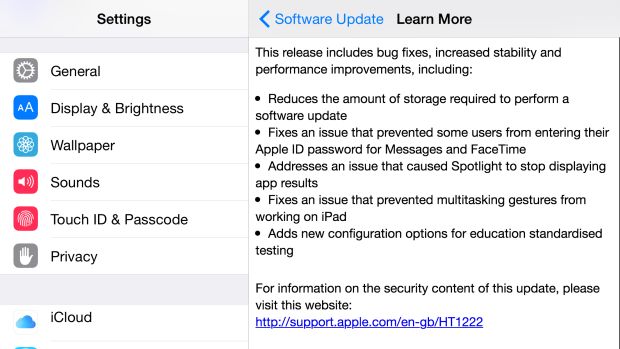 The update is about 250 MB in size and will vary by device. As of now there seem to be no major blunders showing up (like in iOS 8.0.1), but we will have to wait a little longer until they gradually begin to surface in day to day usage.