Google's Android Market Becomes Play Store
Rebranded service will be available for devices with Android 2.2 and above.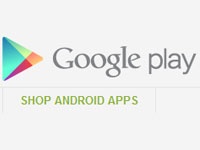 Google has decided to merge the Android Market, Google Music, Google Movies, and the Google eBookstore, all into one cloud storage service called the Google Play, as posted on its official blog. While the Android Market will now be called the Play Store, Google Music has been rebranded as Play Music, Google Movies as Play Movies, and the Google eBookstore as Play Books. The company has already started rolling out updates to the rebranded services, as applicable, for devices running Android 2.2 and above. With this move in place, users can store up to 20,000 songs for free on the cloud, rent out movies, and download apps as well as ebooks. However, the service is not available for all users in its entirety for now.

Users in the US enjoy full access, while music is not available in Canada and UK. Australians can access books and apps; Japanese can view movies and apps. As far as the rest of us is concerned, we will now be able to use Play Store instead of the Android Market to download free and paid apps for devices powered by the OS.

Considering that all of these Google Android services are already internet-based, merging them into a single entity doesn't really make any difference, especially if implementation is going to be restricted by regions. Instead Google should invest some time for quality management of the existing apps, with several malware apps making rounds. Although it does seem to be on track with it, there are many apps that aren't really up to the mark to help you make the most of your Android devices, and even handset makers agree.