Download: Kiwix 0.9 beta 5
Access Wikipedia offline from your PC.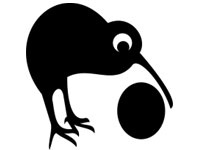 Openmoko's WikiReader showed us how you can surf Wikipedia content offline. However, if you are one of those people who don't want to invest in the petite gadget, yet want to access Wikipedia's repository offline despite a stable internet connection, the Kiwix 0.9 beta 5.
Once installed, you can download any Wikipedia repository of your choice. This download can be anywhere between 400 MB to 5 GB of data, depending on which version of the free online encyclopaedia you wish to download.
Compatible with all Windows versions, the utility also downloads all the images and internal links contained within an article.
However, external links load within a browser and require internet connection for loading up data.

Developer: Kiwix
Size: 20.6 MB
Licence: Freeware
Platform: Windows
URL: http://www.kiwix.org
Download: https://sourceforge.net/projects/kiwix/files/0.9_beta5/kiwix-0.9-beta5-win.zip/download