Review: WikiReader
The whole of Wikipedia in your palm!
Rating

3.5
/5
27th Jul 2012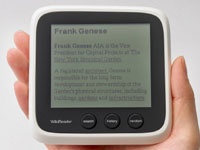 Pros:
Requires no internet connection; Ergonomic design; Accurate touch screen.
Cons:
No physical ports; Updating the device is cumbersome.
WikiReader
MRP: $99 (Approx. Rs 5000)
Street Price (As on 17-02-2012): Rs 4500 (IDASystems.net)


UPDATE: The video review of the WikiReader is now available here.

---

While you can't print out every Wikipedia article and carry the whole shebang around at all times, Openmoko has managed to bundle it all in a compact offline version with the WikiReader. The calculator-style gizmo uses an e-ink display, which consumes less power and helps you read better. So is this touchscreen device really worth buying? Let's find out.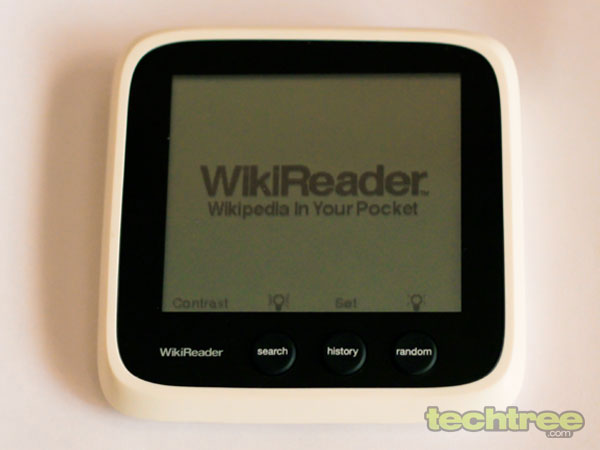 Design And Build Quality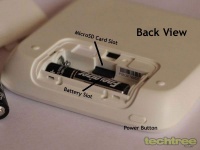 The WikiReader will remind you of your calculator. The retail pack comes with the device, two AAA batteries, 8 GB microSD card and user manuals. This 4" gadget isn't small enough to fit into your pocket, but it is quite compact. Apart from the power button located at the top, you'll find search, history, and random buttons just below the screen. The batteries are located at the back and the microSD card slot is placed behind them. Considering that the device uses e-ink, the screen is obviously not backlit. However, a glossy display coupled with a lack of backlighting severely reduces sunlight legibility. Having said that, you can toy around with the contrast settings to increase readability. Overall, the design is ergonomic and easy to use, but it could have been a bit more technically sound.


UI And Performance

The touch interface is pretty accurate and works very well. However, an air gap between e-ink panel and the protective cover makes the interface laggy, especially when scrolling down a page. Text spacing is good enough to hit embedded links without any error. The history button keeps a track of your search terms, whereas the random button brings up random articles. The device is kid-safe as it includes parental controls.

To enter the contrast adjustment mode, turn off the device and switch it on again by pressing the search and random buttons. Use the same pair of button to make text lighter or darker. Unfortunately, the review sample seemed to be broken as it couldn't enter the contrast mode at all. The controls pop back up however, when you remove all content for an update.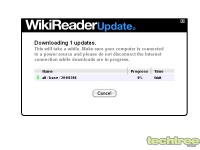 Although the device is not connected to the web, you can update the microSD card with quarterly updates through the website. The lack of ports to connect the device to the PC is very annoying in this case. This process therefore requires a card reader. Even then, the supplied card has insufficient space to hold the update without erasing the existing content first.


Battery and Verdict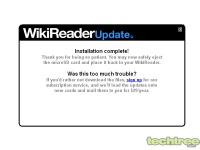 The makers claim that the reader lasts for 12-months. Considering that it uses and e-ink display, a pair of AAA batteries should definitely last that long. Overall, the gizmo is quite brilliant for students and people who are travelling without any connectivity options. While the glossy screen and lack of PC connectivity is a major disappointment, you can't really complain at this price point. Let's not forget that you have a huge slice of the Wikipedia repository to boot. The best part is that you don't even have to pay through the nose for data plans.


Features: 3.5/5
Design And Build Quality: 3/5
Performance: 4.5/5
Value For Money: 3.5/5
Mojo: 3.5/5

Overall Rating: 3.5/5
TAGS: Gizmos, Internet, Kamakshi