Portronics Glitz Review: Poor Man's JBL Pulse | TechTree.com
Portronics Glitz Review: Poor Man's JBL Pulse
Party gadget on budget.
Rating

3.5
/5
31st Jan 2015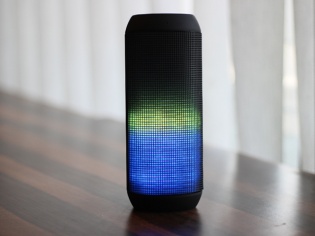 Pros:
Affordable; Good sound output; Easy to set-up; Sturdy construction; Long battery life; Supports microSD cards.
Cons:
LED show is quite dull; Has a few rough edges.
Portronics Glitz
Street Price: Rs 3400

JBL Pulse is one of my favourite party gadgets. I like the way it fuses music with lights. Not everyone would want to spend close to Rs 10,000 on a portable speaker though. This is where Portronics' Glitz portable comes into the picture.
Construction
The Glitz is basically Portronics' mass market take on the JBL Pulse. The device features an array of LED lights. There are a few differences though. For starters, the Glitz is a triangular device as opposed to cylindrical Pulse. To keep the cost down, Portronics has fitted the LED light show only to the front of the device.
The speaker enclosure is made of quality matte plastic. It has rubberised feel to it. Considering its price tag, the Glitz is a well-built device. However, it loses out on attention to detail. At many places gap between the mesh and plastic is uneven. Moreover, the grooves and notches made for housing ports have rough edges.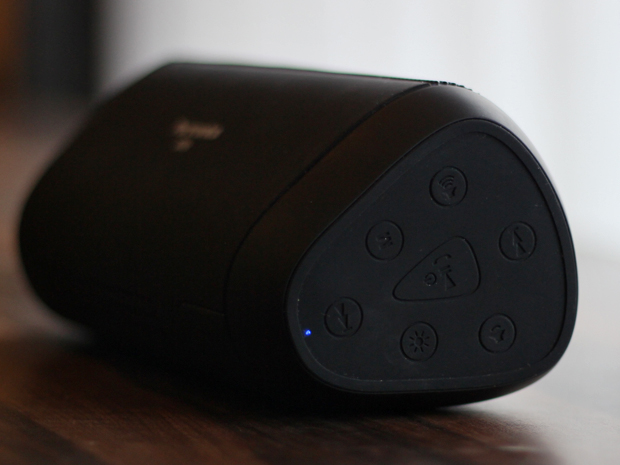 In addition to Bluetooth and AUX-input, the Glitz comes with a microSD card slot. There are volume buttons, mode switcher, light randomiser, connection mode toggle, and playback controls.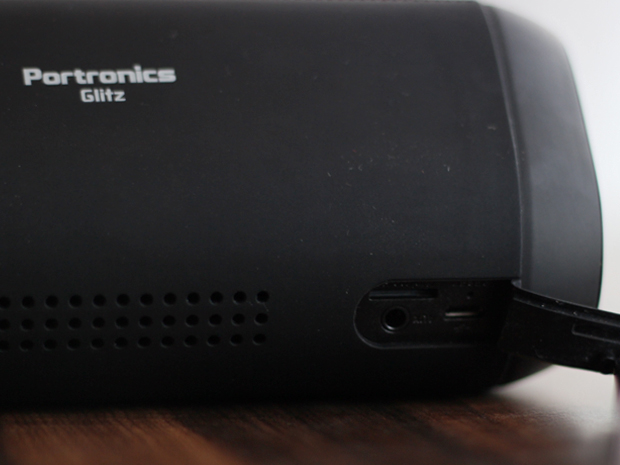 Performance
Setting up this speaker is easy. You can pair it with any smartphone using the good-old Bluetooth connectivity. Those too lazy to do it manually, can make use of Glitz's NFC feature. With a bundled AUX cable, you can get direct output from your phone, laptop, or iPod's 3.5 mm jack. It also works as a standalone MP3 player, thanks to a build-in microSD card slot.
The most important aspect of this product, its sound output is good. It is quite balanced — neither heavy on bass nor treble. It is loud enough to fill in Mumbai's normal one or two BHK apartments. It is not as clean when compared to the quality you get fro the premium brands. But then, you get what you pay for. On the official website, there's no mention of what drivers have gone inside. However, I'm guessing it is a 2 x 3.5W setup.
The speaker offers limited options when it comes to the light show. You get four light patterns, and that's that. No way to control the intensity or themes. Unlike JBL, Portronics hasn't developed any app to customise the light show. The sound and light synchronisation is decent in the first pattern, but the remaining three are kind of off. Fluidity is another area Portronics needs to work on. But hey, I'm being nit-picky here. There's a huge price difference between the Pulse and Glitz.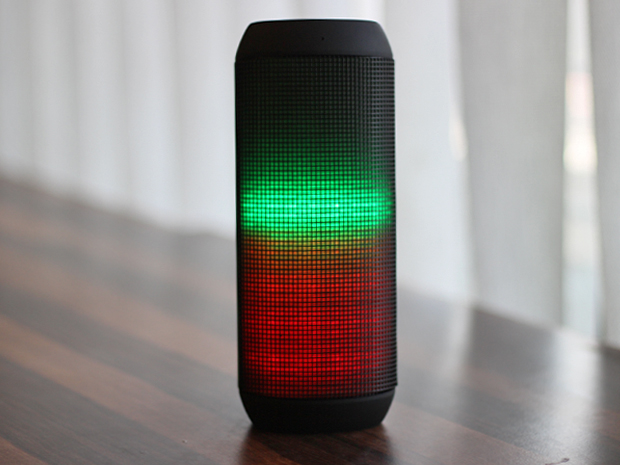 This portable speakers can be charged with any microUSB mobile charger. The battery back-up is on par if not better than JBL's offering. On a single charge, it lasted for around five hours with lights on.
Verdict
The Glitz gets no marks for originality. It cannot challenge the JBL Pulse in terms of finesse, but is definitely a cost-effective alternative. The JBL Pulse costs Rs 9000, whereas you can get the Glitz for Rs 3400. Obviously there's a significant price difference between the two. Even coming close to delivering what JBL offers is quite commendable at this price tag. If you are looking for party speakers on budget, the Glitz is a good option.

Rating: 3.5/5
Features: 4.5/5
Design and Build Quality: 3/5
Performance: 3/5
Value For Money: 4/5
Mojo: 3.5/5
TAGS: Speakers, Bluetooth, Home Entertainment