Review: Nokia Asha 200
So hot, it should have been called Bipasha 200!
Rating

4.5
/5
05th Mar 2012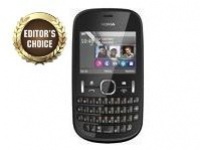 Pros:
Excellent build; Great Keypad; Hot-swappable external SIM slot; Decent sound quality; Thoughtful UI; Well priced.
Cons:
Can't change display brightness.
Nokia Asha 200
MRP: Rs 4750
Street Price (As On 16-Feb-2012): Rs 4200 (Adexmart.com); Rs 4300 (Flipkart.com; Saholic.com)

Last year, Nokia's dual-SIM handsets received a very positive response in the Indian market. It's little wonder then, that the Finns have high hopes from its Asha lineup. In Nokia's latest wave, the Asha 200 is special not only because of its affordable pricing, but it's the first QWERTY dual-SIM (GSM+GSM) handset from the manufacturer.

The video review for the Nokia Asha 200 is given below.




Design And Build Quality
The retail pack ships with the phone, charger, and earphones. The device measures 4.5" (l) x 2.4" (w) x 0.5" (14 mm) (d), and weighs 105 grammes. Apart from black, Asha 200 is also available in green, blue, cyan, white, pink, and orange. The handset is made of good quality plastic, and feels comfortable to hold. The QWERTY keypad is well laid out and provides enough tactile response to please messaging junkies. Additionally, the backlighting is impressively sharp, which shows the level of attention to detail. Overall, the handset has an excellent build quality, and doesn't feel like a low-end device at all.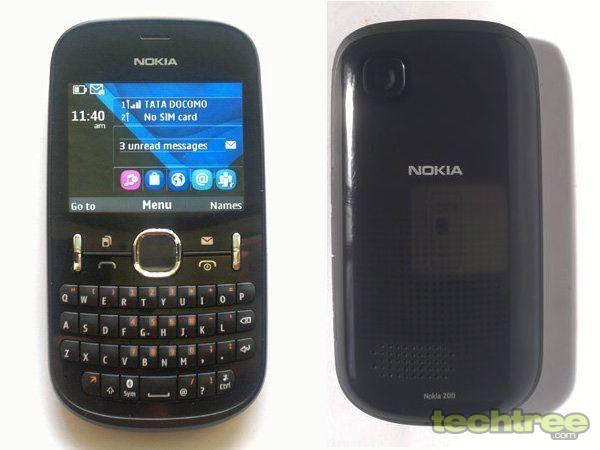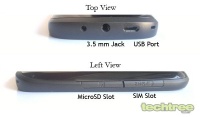 The handset's 2.4" screen has pixel dimensions of 320x240. The display has decent viewing angles, and its colour reproduction is also good. On the flipside, there's no option to increase or reduce brightness. Overall, the panel is very good at this price tag.

The phone sports a 2 MP camera, charger plug, micro-USB port, microSD card slot, 3.5 mm jack, 1430 mAh battery, and more importantly, an external SIM card slot that is hot-swappable.


UI And Performance
Asha 200 is based on the Series 40 platform, and its interface is pretty simple. It lets you set shortcuts to your favourite apps on the home screen. Additionally, you can customise the Menu view, and set a theme of your choice. Overall, the UI is polished and reasonably smooth.


The handling of two SIM cards is one of the most important aspects of this device. Needless to say, the hot-swappable SIM slot gives it a big edge over its competition. Additionally, there's a dedicated button leading to the SIM management menu, where you can set your SIM card preferences. However, it's a dual-SIM dual standby handset, which means, that if you're busy on a call your other SIM will be unavailable for that duration.

The phone's network reception and call quality were excellent during the tests. Coming to messaging, its QWERTY keypad does a great job. Additionally, the mobile has built-in apps for Facebook and Twitter. For other websites, you have the Nokia browser, which is a rip-off of the Opera Mini.


Multimedia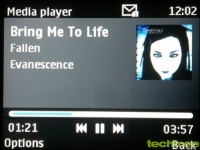 The mobile has a decent music player that supports MP3, WMA, WAV, and AAC. The sound quality through the earphones is reasonably good. Additionally, the equaliser settings are covered, and the player can also work in the background. The FM radio is present, but it requires you to connect the bundled earphones.

The video player supports 3GP, MP4, and DivX files of low-bit rate. Having said that, a 2.4" screen isn't ideal to watch movies.

The 2 MP camera does a decent job in broad daylight. However, similar to most 2 MP snappers, it struggles in low-light scenes. As expected, the recorded video clips are saved in the 3GP format, and turn out to be choppy most of the times.


Battery And Verdict
I've been using this device for over a day, and the 1430 mAh battery is showing around half the charge. Although the battery performance is not bad for a dual-SIM device, I think that it could have been better.

Priced at around Rs 4300, this phone offers excellent build quality, decent design, and pleasant UI. Additionally, its music player, email app, and in-built social networking apps are better than what its competitors offer. The lack of brightness settings is annoying, but that's not a deal-breaker. To sum it all, if you're looking for a sturdy and feature packed dual-SIM phone, then the Asha 200 is for you.


Features: 4/5
Design And Build Quality: 4.5/5
Performance: 4.5/5
Value For Money: 4.5/5
Mojo: 4/5

Overall Rating: 4.5/5

TAGS: Mobile Phones, Multi-SIM, Series 40, Nokia, Asha, ck