Review: Nikon COOLPIX S9500 – High Zoom Compact Camera | TechTree.com
Review: Nikon COOLPIX S9500 – High Zoom Compact Camera
A good high zoom compact camera marred by low light issues.
Rating

3.5
/5
24th Dec 2013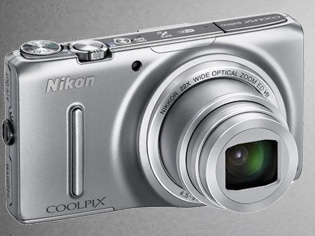 Pros:
Good image quality in broad daylight; High 22x zoom; Fast continuous shooting mode; Can manually adjust the Auto-focus area; Android and iOS compatibility.
Cons:
Average shots in low light; Focusing issues in low light; Wi-Fi is a hit and miss; Constant blinking of the Self-timer is a distraction.
Nikon S9500
Street Price: Rs 17,000
Who should Buy
- Those wanting high zoom in a compact camera
- Want features such as Wi-Fi and GPS

Who should Not
- Don't care about 22x zoom
- Want a camera for low-light photography

One thing photographers love above all else is zoom, and lots of it. This is also the reason why I picked up the Nikon S9500 to review. It has one of the longest optical zooms in compact point and shoot category, a whole 22x of it. Is the zoom as bad as BenQ GH800 or does it fare better, let's find out.


Spoilt for Choice - Nikon S9500 comes in a variety of colours
Build Quality
Nikon S9500 has good build quality. Overall it is sturdily built, the lens sits snuggly in the body. Even though the S9500 falls into the compact camera category, it is bigger than most compact cameras.


Check out Nikon S9500 size VS Sony W320 size
22X Zoom Goodness
This is one thing that the camera is really good at. It can really zoom and zooms well. I quite enjoyed zooming into the neighbours' window garden tree to spot a kite that had perched happily on a coconut tree.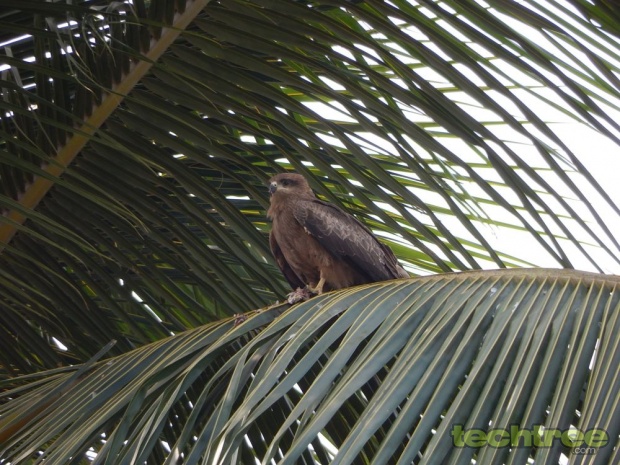 This shot is not possible without a long zoom like the Nikon S9500, a DSLR would require huge investment and very heavy equipment for this kind of Zoom
As enjoyable as it was, expect typical "high zoom" problems to arise when shooting such as, stability, locating the subject when zoomed in, and of course getting a clear focus on your subject at such a high zoom level. While Nikon S9500 does handle these well, but nothing extraordinary.

My cat Xena's details are caught quite well in the Sunset. Great model she is!
When shooting in broad day light, the camera does an exceptional job of clicking photos. All shots are clear and capture excellent detail. Very impressive.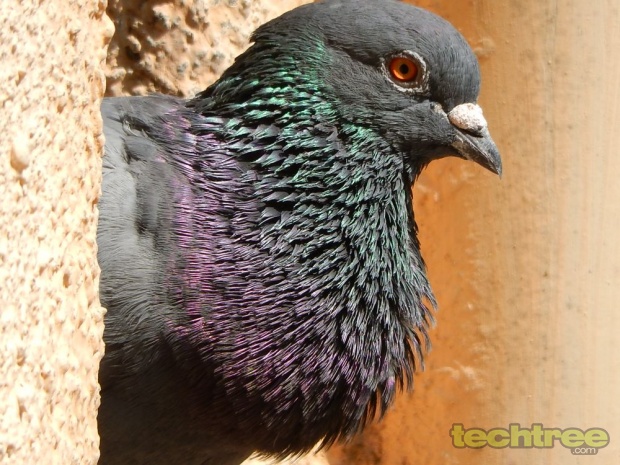 The shitty little bird was a perfect model to check zoom capability in afternoon sun with details captured
I'd definitely recommend shooting with S9500's continuous shot mode at such high zoom to counter camera shake issues. The continuous shot mode does the job well.
Low light Madness
As good as the camera is in broad daylight, it is not good in low light shots. I had constant issues trying to focus on my subjects in low light. I've shot plenty with point and shoots and none of them have as much issue focusing in low light mode as the Nikon S9500 did. This seems more like a firmware issue and I do hope Nikon fixes it with updated firmware.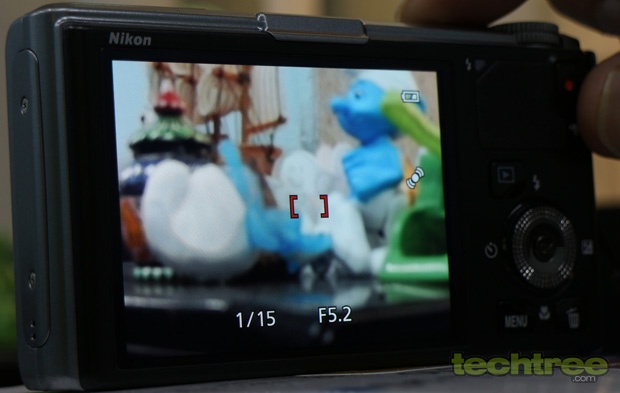 The damn camera just wouldn't focus and no, it wasn't a distance issue either
Niggling Issues


The self-timer icon just wouldn't disappear
Weirdly, Nikon S9500 loves to flash its red "Self Timer" icon very boldly on screen all the time. For the life of me I couldn't figure out why, despite the self-timer feature being OFF. Either Nikon just discovered a self-timer feature and loves to tout it or clearly something's broke. Either case it was a mere annoyance and not a hindrance.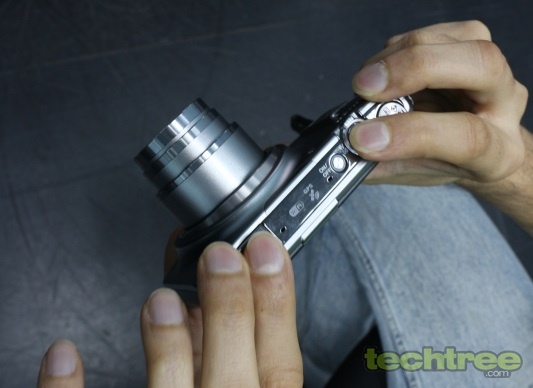 Flash on the left under the fingers is a minor hindrance
Grip is a bit of an issue on this camera as the flash sits on the left side on top. So when the flash does pop-up, it gets obstructed by the fingers.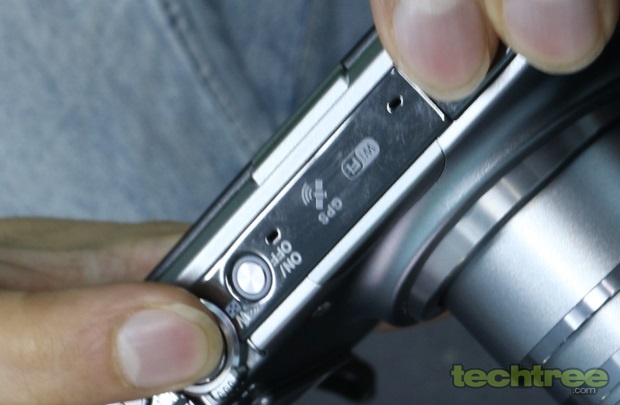 The two stereo mics can easily be blocked if not aware
The two holes on top are stereo mics which again are an issue when shooting video as your fingers will tend to cover them when attempting to get a good grip on the camera.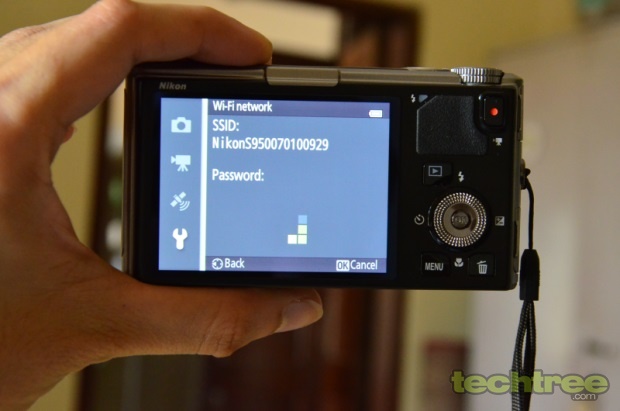 The Wi-Fi just wouldn't connect at all
It is nice to know that your camera is almost as smart as your smartphone with a Wi-Fi and GPS feature but practically speaking, it's pretty much useless as the Wi-Fi just wouldn't work, in spite of trying multiple times, plus it is feature most photographers would hardly use at least on a point and shoot.
Verdict
Would I recommend this camera? Definitely, it's got quite a few good things going for it, like incredible image capture in proper lighting, fun zoom, continuous shooting, though I absolutely disliked the focusing issues in low light the camera had.
However, if you can do with little lesser zoom, say 18X, and without Wi-Fi and GPS, you can save a good 3000 rupees, and go for Nikon S9400 for Rs 14,000.
Features: 4/5
Design And Build Quality: 3.5/5
Performance: 3.5/5
Value For Money: 3/5
Mojo: 3.5/5

Overall Rating: 3.5/5