Review: BenQ GH800 — High 36X Optical Zoom
Perfect for Peeping Toms, who like Tom-toming about their large zooms.
Rating

2.5
/5
20th Oct 2013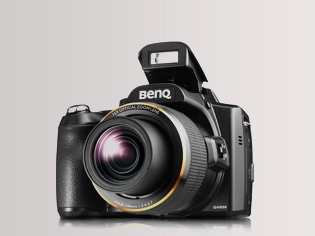 Pros:
36x optical zoom; Tiltable screen; Good build.
Cons:
Average picture quality; Slow focusing on zoom; Screen alters colours; Artefact issues pop up occassionally.
Every photographer fantasies for one thing above all else — BIGGER Zoom. And this exactly where BenQ GH800 excels. It has a impressive high optical zoom of 36x. In fact, for BenQ the GH800 brings many firsts to the table, the high 36x optical zoom, a tiltable screen, and an EVF. Does putting all these together equal to a great camera? Let's find out.
Build
The build quality is good. It is made of rugged plastic with DSLR-like grip to it. The tiltable screen and the hinges are quite sturdy. You have mode dials, which let you quickly swap through various modes such as, auto, special filters, continuous shot, and your regular aperture, shutter, and manual modes.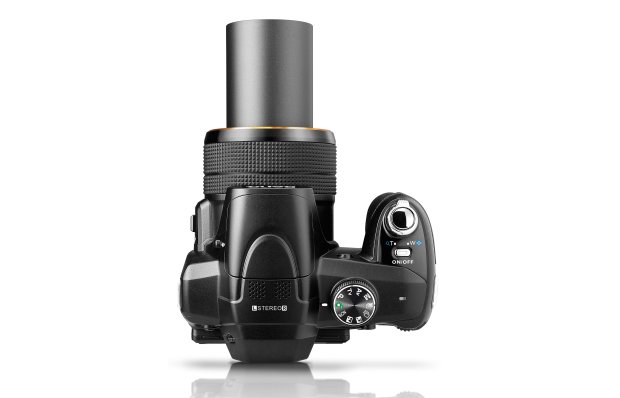 Yup that weird protrusion in the front is 36x zoom fully extended
Get Close, Real Close
The biggest selling point is the long optical Zoom, with which you really can have fun such as shooting far away scenes like a cricket match (or spying on your neighbour's daughter, may be). Thoughtfully, BenQ has included two separate buttons for zoom itself, one circling the main clicker, while the other is to the left of the lens. Depending on your preference, this helps in steadying the camera when using such high zoom.

(Left) Zoom control on the lens itself (Right) Zoom via the zoom ring
But unfortunately this is where the goodness ends, as the long zoom takes forever to focus. And on top of it there is absolutely no way to manually focus, leaving you struggling with the slow autofocus speed and the camera's inability to keep the subject in view at such high zoom.
So BenQ's killer feature, the 36x optical zoom, has actually killed itself due to the frustratingly slow focusing speed. By the time you do focus on wildlife or a cricket match playing, you'll eventually have lost out on the action.
Macro Shots
BenQ claims that the lens is a 1-cm Super Macro that can shoot really close to the subject, and this feature doesn't disappoint. The lens does a good job shooting really close with an additional bit of zoom. That said, don't expect anything near the sharpness of an actual macro lens.
Tiltable Screen
The GH800 comes with a large enough 3-inch LCD screen. The screen itself is tiltable, which the previous models (GH-650/700) doesn't have. This is especially useful when shooting at low angles. As for the screen itself, it is decently sharp and does the job well. But it has the tendency to show with more contrast than what actually exists. While this may help, say on a smartphone screen, but for a camera to alter photos, not a good thing to have.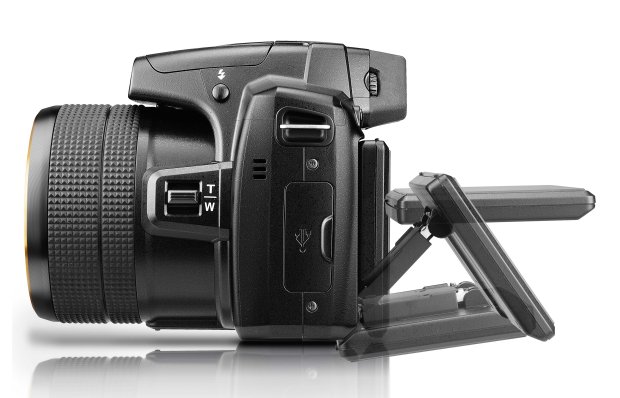 EVF
Electronic ViewFinder's in general suck, and this one is no different. Other than the exception of Panasonic Lumix G6's amazing EVF, this one is as contrasty, off-coloured, and plain bleh as it can get. Stick to the big 3" LCD screen folks, you won't be disappointed.
As cringe worthy as EVFs are, there are two situations that you'd like to use an EVF though — one to save battery as EVF mode turns off the big 3" LCD, and in sunlight to frame a shot when screen legibility is a problem.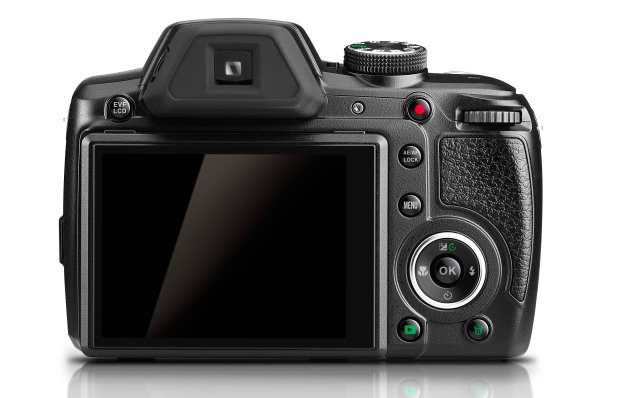 Continuous Shooting Mode
I for one, love the continuous shooting mode in my DSLR as I'm generally running behind my models — my cats. They are challenging to shoot as they don't stay still for long. While my Nikon D5100 has a setting to turn this mode on, BenQ has a separate mode dial altogether to shoot multiple shots.
What this means is...
- The special continuous shoot mode takes quick shots in succession to capture still action. You can either hold down the shutter button or take at pre-determined 16, 25, 50 shots at lowered resolution.
- Separate mode itself completely ignores any setting you may have set: its fully automatic.
- You may come across artefact issues with photo's clicked in continuous mode.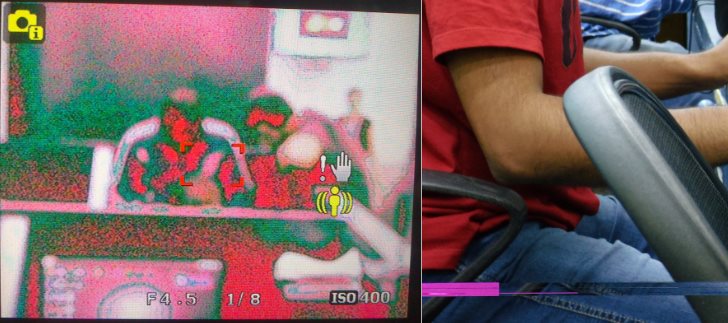 (Left) That's not an effect, it is the screen gone crazy (Right) Continuous Shooting mode caused bar artefacts
1080p Video
If you talk about the video capability in this camera in word, average! There is nothing awe-inspiring, and nothing much to complain about either. It can do 1080p at 30/60 fps, which is good enough for just about anybody. But don't expect fine tuning of video or external mic options.
And don't even think about zooming the camera and shooting without a tripod as there is extreme amount of camera shake that will show in the video. Not only that, zooming in and out of the camera is not fun, and it has the ever-present issue of focusing too slow. So the best option is to focus first, shoot, and remain at that zoom level till next shot.,
Verdict
So, would I recommend this camera? Certainly not! Let's look at the good and the bad points. The bad points is that camera is strictly average in quality when shooting, it is incredibly slow in focusing, and slow too when shuffling through menus. The good points – it has a 36x optical zoom and that's really it!
For an asking price of Rs 18000, we suggest...
- Panasonic Lumix DMC-LZ20 with 21x optical zoom costs Rs 8000 only or Nikon COOLPIX L310 (21x optical zoom) costs Rs 11,000, if it is only zoom that you want. For more options, check out techtree's Top 5 Point And Shoot Cameras Under Rs 10,000.
- Better yet go for the incredible Olympus PEN E-PL3 based on the Micro-four thirds system which will cost just Rs 2000 more. Much better quality but much lower zoom.

Features: 3/5
Design And Build Quality: 3.5/5
Performance: 2/5
Value For Money: 2/5
Mojo: Shorter than the 36X optical zoom

Overall Rating: 2.5/5
Specifications:
- Sony 18 Mega Pixel, 1/2.3 inch BSI CMOS sensor.
- 3.0" 920k Pixel Tilt-View Panel LCD.
- 36x Optical Zoom, Digital: Up to 5x (Preview) / Up to 10x (Playback).
- Movie: 1920x1080p with 30 fps, 1920x1080i with 60 fps, Continuous recording with sound (Slow motion: 640x480 120fps).
- Shutter speed: Auto: 1/2000 ~ 1 sec;Manual Mode: 1/2000 ~15 sec.
- ISO: Auto, 160, 200, 400, 800, 1600 ,3200, 6400, 12800.
- Dimensions: 126 x 88 x 111mm.
- Weight: 530g (w/o battery & SD card).
- Interface: USB 2.0 compatible, Audio / Video output ( NTSC / PAL / HDMI ),PictBridge compatible.
- Accessory: USB Cable / Software & UM CD / Quick Guide/ Lens Cover / Neck Strap / Li-ion Battery / USB Adapter / Pouch (optional).
For more details, check out BenQ's specification page.