Review: Olympus Stylus XZ-10
Too ambitious a camera that costs way more than it should.
Rating

3
/5
14th Dec 2013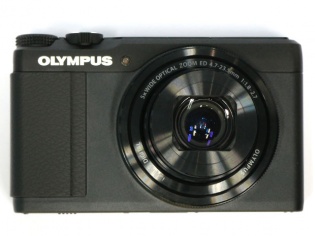 Pros:
Sturdy to hold; PASM modes; Offers F/1.8 aperture settings; Loads of image effects to play with.
Cons:
Small sensor; Tacky UI; Over saturated colours; Expensive.
Olympus Stylus XZ-10
Street Price: Rs 23,500
Who Should Buy it:
- Those looking for a point and shoot camera with in-built image correction.
- Those who want DSLR-like controls in a compact form factor.
Who Shouldn't:
- Those looking for large-sensors in their snappers.
- Those looking for built-in Wi-Fi in their cameras.
- Those who want an inexpensive point and shoot.
- If you want more optical zoom.
As the thin line between camera phones and point and shoots cameras thins rapidly, the only smart thing camera makers can do to beat the completion is offer larger sensors, better user experience, with good quality of optics. Here again, most people who stick to this category of devices usually don't think beyond sharing their pictures on social networks. So you can expect a lot of sharpening algorithms and colour enhancements. That said, people also want DSLR-like image quality and controls on their snappers. Quite a tall order, but does Olympus hit the right check boxes with its Stylus XZ-10, which has a regular 1/2.3" CMOS BSI sensor? Let's find out.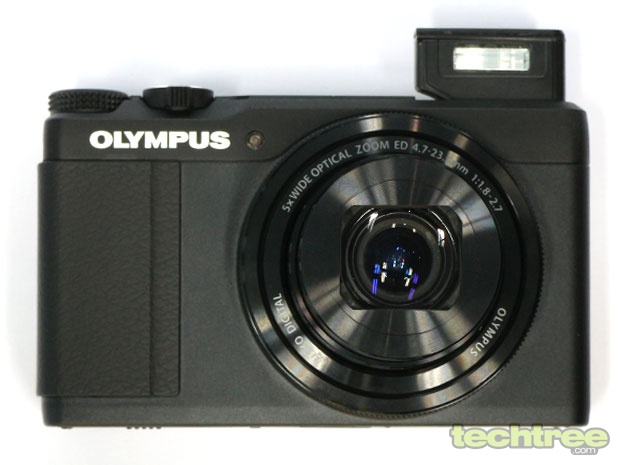 Aesthetics and Build
Great to look at, and comfortable to hold, the Stylus XZ-10 is one stylish and robust looking snapper. The matte plastic body and rubber grip make it easy to handle. The popup flash isn't flimsy, the overall build is impressive. At the top is the mode selection dial, stereo speakers, popup-flash, power button, and zoom ring. The camera comes with 5x optical and 5x digital zoom. At the front is a non-replaceable lens and a control ring that lets you play with aperture settings, and the auto-focus lamp.
The back is dominated by a 3" LCD touch screen, along with the usual controls: record button, playback, function, menu, and info keys, and a control ring.
On the right is the mini-HDMI Out and input ports, with the memory card slot and battery pack tucked in the base. Overall, no complaints with the look and feel of this snapper.
User Interface
This is the first downer of the camera. Personally, the UI isn't very complicated, but reminds me of budget smartphones. There is an info button that pops up instructions like tooltips in HTML, but hardly gets you anywhere. It took me a while to figure out how to change image sizes, since no manuals were handy. You can configure the Fn button to your liking; it's on IS mode by default. Since it's a rare chance that you'd want image stabilisation off, it's wiser to set it on picture modes or other frequently used options.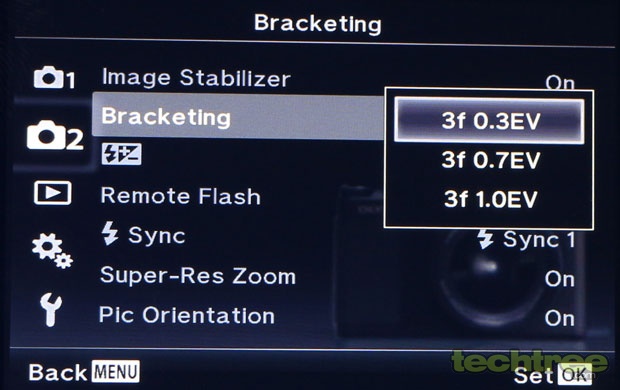 The camera has a restrictive touch support — you can't change any options appearing on the screen. One can only switch from touch-to-focus, touch-to-click, or touchscreen off modes. So in that sense it's very gimmicky. If you do away with the touch screen support, I like the amount of focus points the camera offers. Only trouble is that invoking the menu isn't quite obvious: You need to select the left button on the toggle ring, which is marked with two dashes.
The camera supports f-stop values as high as f/1.8, and it goes up to f/8, which is because of the restrictive nature of the lens optics and sensor size. It supports bracketed shots and quite a lot of picture modes, including monotone, soft focus, pin hole, gentle sepia, and grainy film among others. You can also play around with white balance settings through the camera. Overall it's not that much fun to play around with, but it gets the job done.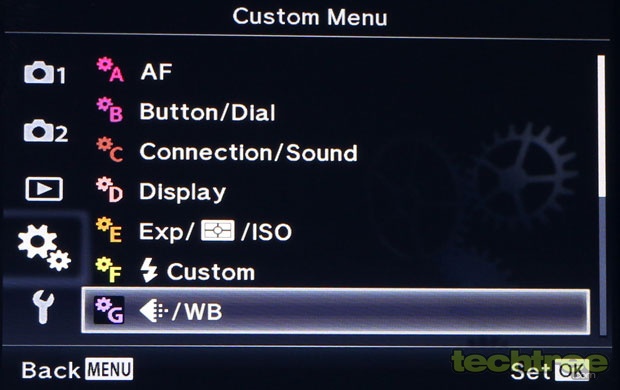 Performance
The camera is very average, and like all point and shoots it tends to over saturate images. It supports several in-camera editing options, for both RAW and JPEG shots. While this is handy for those who find PC-based photo editing tools daunting, I'd still prefer post-processing with more options through a software. Even at 5x optical zoom, the image stabilisation works quite well though.
As for ISO, shots up to ISO 1000 are usable, after with grain becomes too obvious. Overall, not a bad snapper to work with, but a better looking UI will be a welcome change.
The camera supports full HD recording, and while there is a bit of zoom noise, its image stabilisation does a great job keeping the subject in focus. The clips are recorded in MP4 format.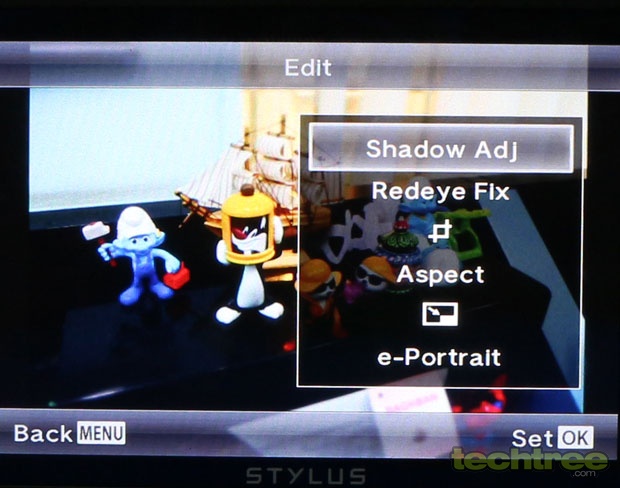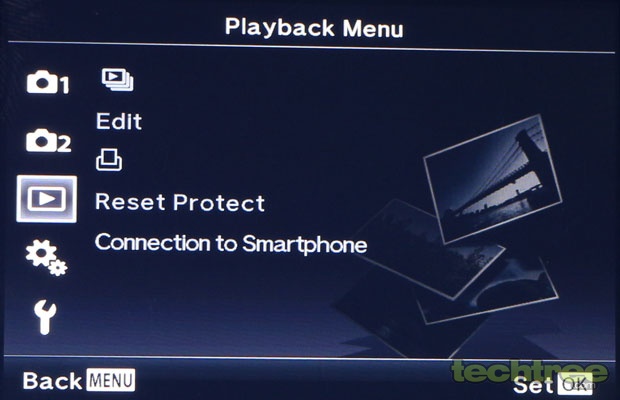 Verdict
Overall, a study build and decent image quality makes this a decent camera to own, but it has its downs as well. While it offers PASM modes, with control on aperture, exposure bias, and shutter speeds; the 1/2.3" sensor does have its limitations. Offering so much control to take good shots, but on a sensor size that small is basically a wasted exercise. The camera promises wireless connectivity to smartphones, but doesn't come with built-in Wi-Fi; you will have to rely on Eye-Fi cards (special SD cards with a Wi-Fi chip) for that to happen, and the camera doesn't ship with it. So that is a bit of a turn off. This isn't a bad camera, but its UI does make it a bit boring to play around with. But at an asking price in excess of Rs 23,000, it's not worth the money. If Canon manages to patch the colour blindness in its PowerShot S200 with a firmware upgrade, it would be a better snapper among the two. If you have a budget of around 20K; you can look at the Nikon S9500 (long zoom); Olympus E-PL 3 (micro four-thirds sensor); or even the Canon 110D (APS-C sensor, with interchangeable lenses).
Features: 3/5
Design And Build Quality: 3/5
Performance: 3/5
Value For Money: 2.5/5
Mojo: 2.5/5
Overall Rating: 3/5
Specifications:
12 MP (effective)
1/2.3in CMOS sensor
Connectivity via Eye-Fi
39 MB Internal storage
4.7-23.5 mm fixed i.ZUIKO DIGITAL lens
5x optical zoom
3.0" semi-touch LCD screen
Image stabiliser/ AF support
Full HD: 1920x1080 video recording
HDMI out