Review: Plantronics BackBeat Go 2
A feature rich, well engineered Bluetooth headset that sounds mediocre like everything in the price range.
Rating

3.5
/5
06th Nov 2013
Pros:
Looks quite inoffensive; brilliant charging dock-cum-carrying case; improved pairing; good mic; nifty inline remote; sweatproof coating,
Cons:
Mediocre sound quality; too large for Indian ears.
Plantronics BackBeat Go 2
Price: Rs 6,000 (MRP), 4,700 (Street Price)

The problem with single-ear Bluetooth headsets is that they make you look like a condescending suit with an MBA degree and a propensity to stab people in the back when they aren't looking. These overpriced icons of corporate greed aren't just content with turning you into a total douchebag either. Their monoaural nature renders them useless for music and movies as well. In that respect, they perfectly epitomise the straitlaced banality of corporate culture.

That's why I prefer Bluetooth audio solutions such as the Jabra Street that endow my high-quality earphones with wireless convenience. However, those who seek a truly cable-free experience—without looking like a corporate tool, that is—should be able to strike the golden balance with the Plantronics BackBeat Go 2.

Not Just Skin Deep
On the face of it, the BackBeat Go 2 looks absolutely the same as its predecessor. The design has been left unchanged on the outside. The headset is thankfully stereophonic, courtesy of a pair of earphones that are marginally heavier but substantially larger than your average IEMs. Heavier because all the drivers and Bluetooth hardware have been crammed within those remarkably tiny enclosures. The earphones are joined by a flat tangle-free cable that's just long enough to go around your neck. The inline remote is a slim box housing a microphone and three buttons that handle power, pairing, volume, and track skipping functions. That's the only visible improvement over the outgoing model, but an important one nonetheless.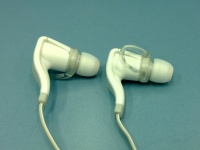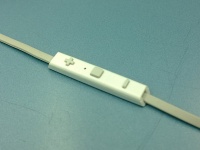 The headset packs in Bluetooth hardware and battery within a pair of diminutive enclosures

Rest of the revisions are more or less invisible to the naked eye. The earphones, for example, bear a P2i nano coating that effectively repels moisture, which comes in handy when you're in the gym, sauna, the last circle of hell, or worse yet, any local train on Bombay's Harbour railway line. Unlike its predecessor, the BackBeat Go 2 can connect to eight instead of just a single Bluetooth device. The battery life may still be the same, but the standby time is up from 240 hours to six months, thanks to a clever implementation of hibernation.

If you aren't satisfied with the 4.5 hour backup, the nifty little battery pack cum storage case is small enough to fit into your pocket, but still is enough to add 10 extra hours of juice. The case is even clever enough to charge the headset first before topping up the internal backup batteries. The case costs Rs 1,000 extra over the MRP, but you can find deals online that throw it in at no extra cost.

The third-generation driver bears the same 6 mm configuration of the original, but it has been tweaked to deliver extra bass. It still isn't enough though, the low end performance lacks both impact and authority. The bass can be described as mediocre—not too tight and not too loose either. It's main fault is that it's just not enough. The highs are rolled off way too early to deliver any iota of detail that you'd describe as impressive. In effect, anything that you play on this headset sounds underwhelming.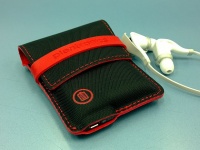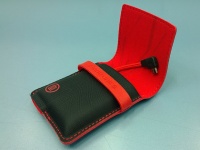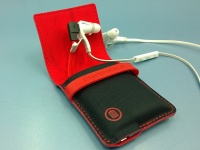 The charging case is brilliant in the way it holds the headset and adds 10 hours of backup.

Good For The Price, But Don't Expect The World
Having said that, the truth is that all Bluetooth headsets in this price range represent different shades of mediocre. That's partly because expensive Bluetooth hardware leaves little of the budget for good quality drivers, but mostly because decent sounding headsets usually command up to Rs 10,000. You can find the Plantronics BackBeat Go 2 for as low as Rs 4,700 along with the charging case. That price gets you a competent Bluetooth headset with a competent microphone that does its job well. The improved inline controls now make it possible to control your music playlist without having to access your phone.

My only grouse with the product is that even the smallest ear tip tends to be quite large and uncomfortable for me. That ensures a great seal, but I can't wear it for long periods without risking enlargement of the ear canal. If you're the sort that prefers large-sized ear tips, you won't have any issues, but this headset isn't really ideal for the small Indian ear. Despite these little niggles and mediocre audio quality, the BackStreet Go 2 is still a good headset for the price. Those who don't want to spend an arm and a leg on decent sounding Bluetooth headset, can still pair their IEMs with the Jabra Street.


Features: 4/5
Design and Build Quality: 3.5/5
Performance: 3/5
Value For Money: 3.5/5
Mojo: 4/5

Overall Rating: 3.5/5
TAGS: Headsets, Bluetooth, Jabra