Review: Nokia Lumia 925 | TechTree.com
Review: Nokia Lumia 925
A premium handset with great all-round performance and one of the best cameras till date.
Rating

4
/5
03rd Aug 2015
Pros:
Premium build; Sleek design; Brilliant camera; Fluid interface; Free voice-guided sat nav; Vibrant display; Impressive sound quality.
Cons:
Limited storage (16 GB), Lacks memory card slot; Not many games available on WP8 platform.
Nokia Lumia 925
Street Price: Rs 32,000
Apple and Nokia are two of the very few design driven companies that focus on usability rather than engaging in the meaningless specs race. The Cupertino-based company's current flagship, the iPhone 5, flaunts an elegant metallic body, whereas Nokia's Lumia line-up is all about bold colours and polycarbonate shells. This time around though, the Finnish manufacturer has introduced the first metal-clad Lumia — the 925. It may not be a huge upgrade over the existing 920, but aims to address most of the criticism associated with its predecessor.
Aesthetics
The Nokia Lumia 925 is the first WP8 device to move away from Nokia's hallmark polycarbonate construction strategy. It features an aluminium frame that feels every bit premium as the metal used in iPhone 5. Since this frame also works as an antenna, it sports four notches to avoid the death grip that once plagued the iPhone 4. The back of the 925 is made of polycarbonate with a slight rubberised feel to it. Apart from the white sample that we received for review, the phone is available in grey and black. With a new design, Nokia has managed to make the 925 2 mm slimmer than its predecessor. This doesn't look like a big difference on paper, but in reality, the phone feels a lot thinner than the 920. Moreover, lesser mass also translates to reduced weight. Those who cribbed about the 920's heft will be pleased to know that the 925 tips the scales at around 139 grams — that's almost 45 grams lighter than the former.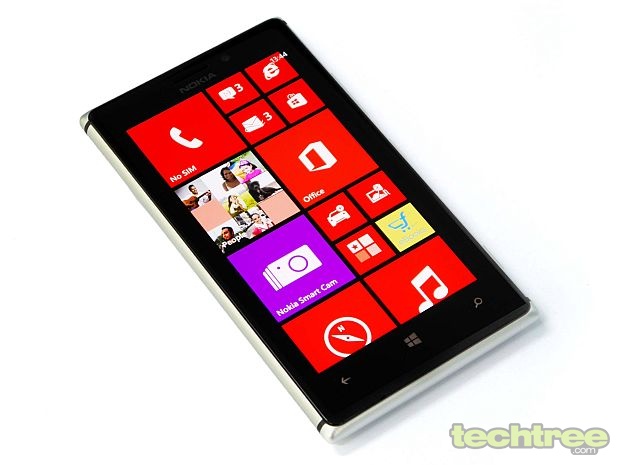 Whether or not the Lumia 925 is a better looking device than the 920 is debatable. Most people favouring the iPhone will appreciate the 925's design, whereas many Nokia purists will bat for the 920 for its curves. Similar to most Lumia handsets, the 925 features three capacitive keys: Windows (Home), Back, and Search. The Volume rocker, Lock button, and camera key are on the right side. A 3.5 mm jack and micro-USB port are at the top, along with a micro-SIM slot that can be pop-opened using a paperclip. The phone has three contact points for the snap-on wireless (induction) charging covers (compatible with Nokia's charging plate DT-900), available in Yellow, Red, Black, and White. Last but not the least, the handset is perfect for single-handed usage.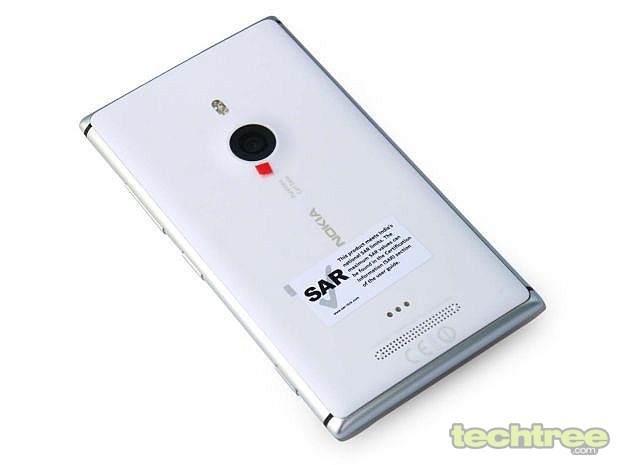 Display And Specs
The 925 has a 4.5" screen with 1280x768 pixels and an aspect ratio of 15:9. I assume the reason behind Nokia choosing it over 16:9, is that the old WP 7.5 apps scale proportionally with the 15:9 screen. At 332 ppi, the screen is impressively sharp. To put things in perspective, the iPhone 5 has the pixel density of 325 ppi. So is the 925's screen better than that of 920? The answer is clearly "Yes". Those not in the know, the 925's AMOLED panel produces rich colours and deeper blacks. Since Windows Phone OS mainly features bold colours and blacks, the AMOLED does full justice to its aesthetics. If you find the colours on the AMOLED screen oversaturated, you can tone it down using Lumia colour profiler settings.

Nokia has implemented sunlight readability mode that changes screen's contrasts automatically to retain legibility even under direct sunlight. This is helped further by Nokia's ClearBlack technology that comprises of a sequence of polarising layers that eliminate reflections. As seen in recent Lumia phones, the 925 comes with super-sensitive screen that works with gloves, fingernail, and even a knife. Don't worry about the knife bit, as the display is protected by Gorilla Glass 2. Now even Edward Scissorhands can play Fruit Ninja. The screen is slightly curved near the edges, which makes the swiping feel more comfortable. Overall, the display is excellent.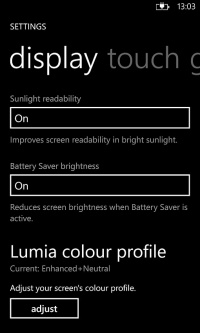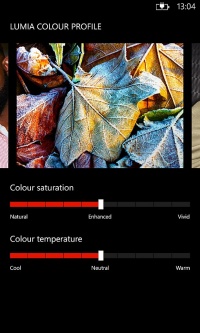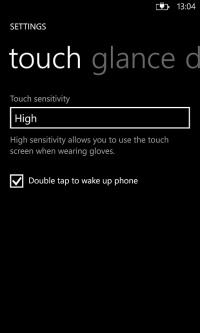 The 925 is powered by Qualcomm's Snapdragon S4 chipset, featuring a dual-core 1.5 GHz CPU, and Adreno 225 GPU. It has an 8.7 megapixel PureView camera with Zeiss optics, and Optical Image Stabilisation. Other features include Bluetooth 4.0, Wi-Fi, 4G LTE, NFC, and 2000 mAh battery. In India, only the 16 GB variant of the phone is available, which is quite disappointing, as there is no memory card slot to expand it further.
UI And Apps
The Lumia 925 comes pre-installed with Windows Phone 8 GDR2 (known as Amber for Nokia). In the latest version of software, the core-UI hasn't changed. It's still as elegant and refreshing as it looked back in 2010. You have dynamic Live Tiles that bring curated information right on your homescreen. The interface feels way more organised than the current numero uno smartphone OS, Android. WP8 comes with deep social networking integration — Facebook, Twitter and LinkedIn are built in. The phone didn't show any sign of lag or slowdown during our extensive testing. As covered in our previous article, the Amber update has introduced Glance screen that makes use of AMOLED screen's selective pixel illumination. Similar to the Nokia N9, you can unlock the 925 by tapping the screen twice. Moreover, there's a Flip to silence feature, which is self-explanatory. Other improvements are camera related; we will come to that later.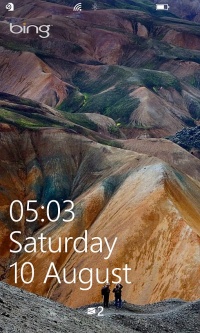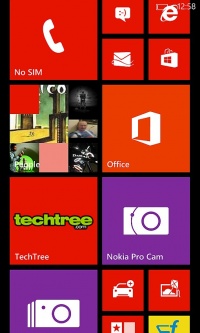 Coming to the subject of apps, you get excellent Microsoft Office Suite and SkyDrive integration out of the box. The Finnish manufacturer has also thrown in its exclusive suite of apps that include Nokia Music, Here Maps+, City lens, and PhotoBeamer. Out of these Here Maps+ offers free voice-guided navigation. There's also an option to download map packs at once to avail of the navigation even in offline mode. After using it for quite a while now, I can tell you that Nokia's mapping solution is better than Google maps (Apple Maps barely work, so let's not include it here).

The Windows Phone platform is still no match for the iOS and Android when it comes to the number of apps. Going by numbers, there are 1 lakh 50 thousand apps in WP marketplace, compared to Android's 1 million. On the other hand, Microsoft's repository has got almost all the popular apps duly covered. Even the lack of official Vine and Instagram apps isn't an issue since third party clients such as 6Sec and 6Tag work like a charm. The Xbox gaming scene is also showing signs of improvement with the launch of some big titles including Halo: Spartan Assault, FIFA: 2013, and Dark Knight Rises. That said, if you can't live without a steady stream of quality apps, the iPhone is your best bet, or of course, one of the premium Droids.
Multimedia
The Lumia 925 comes with Nokia Music that offers unlimited free track downloads for a year. Moreover, you get Dolby sound enhancements and equaliser settings. When it comes to sound quality, the device packs in quite a punch. The FM radio has also been duly covered. Coming to the subject of video playback, the handset managed to handle 1080p MP4, WMV, and AVI without an issue. The MKV files are a no-go, and the VLC Player for Windows Phone is still under development.
Camera
Both the Lumia 925 and 920 sport an 8.7 megapixel snapper with Zeiss lens. It's backed by Nokia PureView phase 2 tech that includes Optical Image Stabilisation (OIS) and Back Side-Illuminated image (BSI) sensor. To achieve OIS, Nokia has suspended the entire lens assembly, which is loaded on springs. This helps cancel the unwanted movement caused by shaky hands. Thus, producing relatively sharper pictures even in low-light. In case, you're still confused, do check out this video.
Speaking of image quality, the 925 produces impressively sharp photographs with accurate colour reproduction. Click here, for the camera sample. The phone boasts of a 6 lens assembly, which is superior to the 920's 5 lens module. To make use of it, the phone comes with Smart Cam option that gives you advance controls mostly found in standalone higher midrange cameras. Using this software, you can tinker with shutter speed, exposure, and manual focus. More importantly, the interface is easier-to-use than most cameras.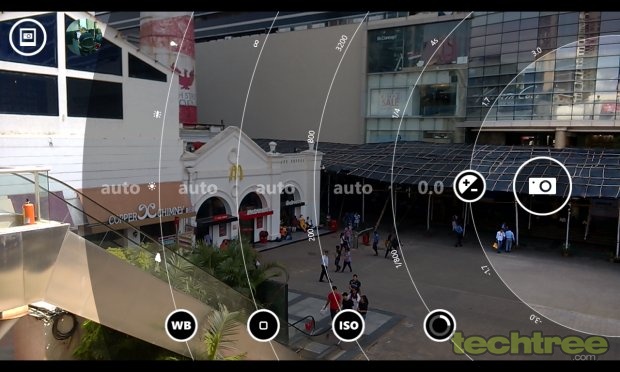 We played a lot with the camera settings, and there's so much to talk about. Hence we will explain most of the interesting aspects of the Lumia 925 camera in a separate feature, coming up in a couple of days. Do keep an eye out for that. Given below is an example of focus-shift that can be achieved using this camera, followed by a low-light comparison between the 925 and the iPhone 5.



Focus shift with Pro Cam's manual controls.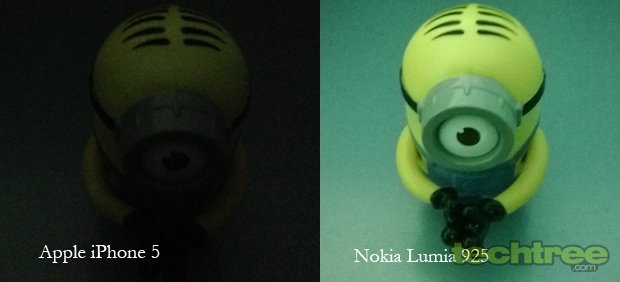 Low-light photo comparison without flash.

The phone also comes with Lumia-exclusive camera lenses such as Cinemagraph, Smart shoot, and Panorama. To find out what it can do, don't forget to go through our tutorial. The Lumia 925 records 1080p videos at 30 fps. Thanks to OIS, the videos come out smooth and sharp even in low-light.
Telephony And Messaging
People Hub offers deep social networking integration. It puts all your contacts from Facebook, Windows Live, Twitter, and LinkedIn in one place. The phone also features 'Call + SMS filter' that does what it says without putting in requests are your service providers end to do block certain numbers. The keyboard is very responsive and is designed to minimise typos. More importantly, the call quality was top-notch.

Battery
The phone packs in a 2000 mAh Li-Ion battery. With brightness set to 'Medium', it lasted for 6 hours and 40 minutes in out video loop test. While it's not bad, it's well short of the 10 hour benchmark set by the iPhone 5. It should easily last you for a day and half to two on a single full charge. That is clearly above average when you compare it to most flagship smartphones these days.
Verdict
In times when Samsung is criticised for its lack of design innovations and Apple is too cautious to experiment, Nokia has come up with yet another beautiful handset that looks nothing like the 920 or 928. The Lumia 925 ticks all the right boxes in terms of multimedia and productivity. The phone sports a fantastic screen and hard-to-beat camera. In 925, Nokia hasn't just used Carl Zeiss lens to strengthen the specs sheet, but has actually taken advantage of it with cleverly designed apps. Thus proving that there are other ways to innovate and differentiate than just increasing the screen size or putting faster processors. All in all, it's a top-notch phone, priced rightly at Rs 32,000.

Features: 4/5
Design And Build Quality: 4.5/5
Performance: 4/5
Value For Money: 4/5
Mojo: 4.5/5
Overall Rating: 4/5

4.5" AMOLED WXGA display with 768x1280 pixels.
Corning's Gorilla Glass protection, Polarization filter, 600 nits of luminance.
Dual-core 1.5 GHz Snapdragon S4 chipset, 1 GB of RAM.
8.7 MP rear snapper, a 1.2 MP front-facing camera.
16 GB internal storage, 7 GB in SkyDrive (cloud storage), Lacks microSD card slot.
3G, Bluetooth 3.0, Wi-Fi, A-GPS, microUSB connectivity.
2000 mAh battery.
Support Micro-SIM.
Windows Phone 8 GDR2 operating system.
Review unit sourced from Top-10 Telecom
Review unit sourced from Top-10 Telecom
TAGS: Mobile Phones, Windows Phone, Nokia, Lumia