First On TechTree: Review — Nokia Asha 302
The smartest dumb phone yet.
Rating

4
/5
08th Jul 2012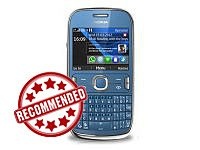 Pros:
Excellent build quality; Great keypad; Wi-Fi and 3G support; Good sound quality; Simple UI; USB OTG (support for external USB drives); Great value for money.
Cons:
Can't change display brightness; Fixed-focus camera.
Nokia Asha 302
MRP: Rs 7000
Street Price (As On 7-Jul-2012): Rs 6000 (Saholic.com); Rs 6200 (Infibeam.com; Indiaplaza.com)


While the Lumia series trades blows with the heavyweights, the Asha handsets are Nokia's footsoldiers, on a mission to conquer the mass-market segment. Its latest entry-level handset, the Asha 302, is the mobile giant's latest attempt to blur the line between feature phones and smartphones. Let's find out if it's worth your money.


Design And Build Quality
The standard package includes the handset, charger, and a pair of earphones. The phone measures 4.3" (l) x 2.3" (w) x 0.5" (13 mm) (d), and tips the scales at 106 grammes. The gadget is quite a looker and can be easily mistaken for the expensive Nokia E6. Its QWERTY keypad has been thoughtfully designed and offers great tactile response. The phone feels study and its build quality is top-notch. As always, Nokia's attention to detail is unmatched, and the impressively sharp backlight is evidence of this fact.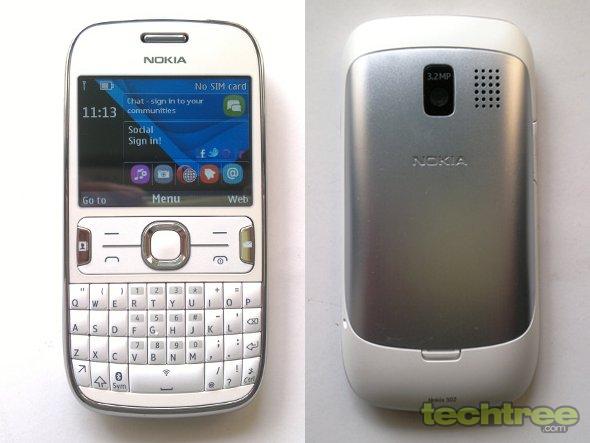 The handset's 2.4" screen has pixel dimensions of 320x240. The display is bright and can reproduce decent colours. On the flip side though, there's no way to adjust the screen brightness. Moreover, similar to most entry-level phones, the Asha 302's display has a limited viewing angle.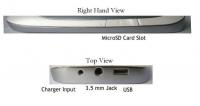 The phone sports a 1 GHz CPU with 128 MB of RAM. Its micro-USB port supports charging and external USB drives. This means that you can connect your USB pen drives to this phone. Other features include:
3.2 mp rear camera.
Wi-Fi, Bluetooth, and 3G.
A microSD card slot and 3.5 mm jack.
1320 mAh battery.

UI And Applications

The Asha 302 is based on the Series 40 platform, which is as simple an OS as it gets. In its latest iteration, you can add up to three widgets to the home screen. These widgets can be used for quickly accessing your favourite contacts, social networks, and connectivity settings, for example. Additionally, dedicated buttons are present for the messaging and phonebook functions. As always, you can customise the Menu view and set a theme of your choice. Overall, the interface is easy to use and snappy.

The Asha 302's network reception and call quality were exceptionally good during our tests. Since the handset features quad-band GSM standards, it's compatible with all GSM frequencies used by carriers around the world.

Thanks to 3G and Wi-Fi support, surfing the Internet doesn't feel sluggish in the least. The Asha 302 offers IM and email clients, while Facebook and Twitter are taken care of by the app called Social. You can also install WhatsApp from the Ovi Store. In short, although it's not a "smartphone", it's smart enough to get most things done.


Multimedia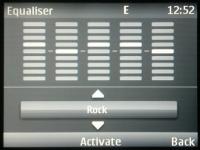 The bundled earphones are bad. However, the handset's sound quality is very good when connected to a decent pair of earphones. As is the norm, Nokia has duly covered equaliser settings and FM radio. While the platform doesn't support true multitasking, you can minimise the music player. This feature enables you to surf the web or send messages while listening to music in the background. The phone can handle 3GP, MP4, and DivX videos up to 480p. Having said that, its 2.4" screen isn't ideal for watching movies.

The 3.2 mp fixed-focus camera is good enough for daylight photography. However, like most entry-level phone cameras, it performs badly in low-light scenes. It can also record 480p clips in the 3GP format, but don't get your hopes high in terms of resulting video quality.


Battery And Verdict
Despite having a 1 GHz CPU, the device's battery life is good. It's been almost a day since I've been using this handset, yet the battery indicator shows 2 out of 4 bars.

The phone offers extensive connectivity support, a well-designed QWERTY keypad, and a simple interface. Its build quality is excellent, while a few smart features such as email client and social networking apps add value to the package. Its shortcomings take the form of a fixed-focus camera and the lack of brightness settings.

For around Rs 6000, the Asha 302 offers a great deal. However, if you insist in opting for a poorly-built "smartphone" instead, there are a horde of Android handsets out there: the Micromax Ninja2 A56, Lava S12, and Karbonn A7.


Features: 4/5
Design And Build Quality: 4.5/5
Performance: 4/5
Value For Money: 4/5
Mojo: 4/5

Overall Rating: 4/5
TAGS: Mobile Phones, Series 40, Nokia, Asha, ck