Long-Term Review: Samsung OMNIA W | TechTree.com
Long-Term Review: Samsung OMNIA W
The poor man's iPhone.
Rating

4
/5
25th Jul 2012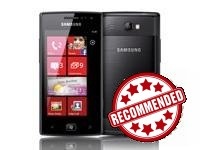 Pros:
Brilliant AMOLED display; Excellent UI; Seamless Social Networking Integration; Front camera; Wi-Fi tethering; Powerful Office suite; Compact and lightweight; Includes Gorilla Glass protection.
Cons:
Lacks USB mass storage mode; Useless as a PMP; No Bluetooth file transfers; Non-expandable memory; Strange bug with on-screen keypad.
Samsung OMNIA W
MRP: Rs 17,850
Street Price (As On 27-Jun-2012): Rs 15,200 (Saholic.com, Flipkart.com, Infibeam.com)
Although the curated (read: super-restrictive) nature of the iOS platform is fine for showing off, it is practically useless for anything that can be considered productive. It's no secret that an Android or Symbian smartphone is a must if you want to get any work done. However, the iPhone has been the sole option offering a refined and lag-free experience for a long time now.
That is, until Microsoft spoiled its party with the Windows Phone 7 — an OS that's arguably not just more beautiful, but also nearly as refined and lag-free. All that at a fraction of the cost. Unfortunately, there's no such thing as a free lunch. All this iPhone-like goodness comes with the same frustrating restrictions. In other words, a Windows Phone handset may share the iPhone's pleasing UI and simplicity, but it's just as useless for those who seek productivity.
To cite my own example, voice recording is a crucial feature for a tech journalist for conducting interviews. However, WP devices neither ship with a decent app pre-installed for that purpose, nor do they have a paid alternative that's decent enough. Moreover, the inability to access the phone's file system puts me at mercy of the fascist Zune PC client, which simply won't let me transfer my recordings to the PC. It's a shame that I am forced to carry a separate voice recorder, when I own what's supposed to be a "smart" phone.
However, all this doesn't change the fact that I still own a Windows Phone. I chose it over Android because I want to restrict my geeky tinkering to my gaming rig and DIY \ radio control hobbies. A phone is more of a utility than a hobby for me, and therefore I prefer a simple device that can fulfil my telephony, browsing, and social networking needs.
Six months with the Samsung Focus were enough to convince me that WP7 is cut out for this role despite the platform's iPhone-like anal retentiveness. That's why I moved up to the its elder sibling — the Samsung OMNIA W and used it for a good three months before putting my experiences down, in this long-term review.
Design And Build Quality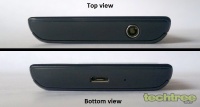 The benefits of moving from the 4" screen of the Focus to the OMNIA W's 3.7" form factor is easily evident to someone who uses the public transport. Unlike the current crop of phones with large displays, it's easy to use this phone with one hand, as you hold onto the handrails with the other during long commutes. The 3.7" screen's pixel dimensions of 480x800 provide a decent resolution of 252 ppi, which compensates for the slight loss in sharpness attributed to the Super AMOLED display's PenTile matrix. The sunlight legibility of this emissive display cannot match that of LCDs though. However, it more than makes up for that with excellent colour reproduction, which blows LCDs displays out of the water. The panel is protected by Gorilla Glass. This means, you can slip the phone into your pocket along with loose change, without worrying about scratching it.
This WP7.5-enabled handset is one of the few Samsung phones that doesn't look offensive. It's all-black silhouette measures 4.5" (l) x 2.3" (w) x 0.4" (11 mm) (d) and weighs in at a comfortable 115 grammes, despite having a metallic panel at the back. The shiny plastics are mediocre and prone to scratching though. The capacitive Back and Search buttons tend to be more convenient than the Nokia Lumia 710's tactile buttons in the long run. The lock and volume rocker buttons on either sides provide a positive tactile feedback and are handy to use as well.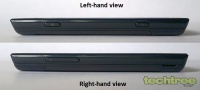 The handset's 1.4 GHz Scorpion processor and Adreno 205 GPU offer no tangible performance improvement over that of the Focus' (or HTC Radar's) 1 GHz processor and Adreno 200 GPU. The difference is only evident in heavy games and apps. While rest of the specs such as 512 RAM, 8 GB non-expandable storage, 3.5 mm headphone jack, Wi-Fi, Bluetooth, GPS are the same as the Lumia 710, the OMNIA W is additionally capable of video conferencing, thanks to its front-facing VGA camera.
UI And Applications
The Live Tile-based Windows Phone UI is a treat to use and virtually lag-free, save for some dropped frames that won't be palpable to all but the most perceptive iPhone user. It lets you view all your email and social networking notifications at a glance, without having to swipe through any menus. Facebook integration with contacts in the form of the People Hub is seamless and so well-done that you'll restrict your social networking usage to the phone — not just because it's convenient, but due to the sheer amount of polish and sophistication evident in the OS.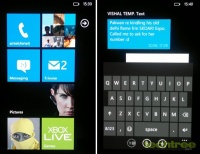 Sending text messages, or chatting with your Facebook and Windows Live Messenger contacts can all be seamlessly done through the messaging section. Multitasking is initiated by a long press of the Back button, which lets you swipe between open applications with slick animation effects. The same button is used to close apps, but the lack of a dedicated means to do that can be frustrating. This is especially true when you try to close the browser, but end up back-tracking through your browsing history, before you can finally quit it.
Xbox LIVE integration is equally seamless, but the platform's lack of a decent game library is a concern. At any rate, Windows Phone is still a nascent platform, so those seeking a spectacular application library should rather opt for iOS or Android. Having said that, the most popular apps have already made their way here, which is a sign that the ecosystem is maturing rather well.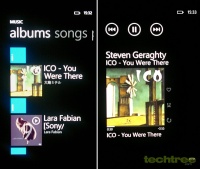 The Windows Phone version of Office suite on the other hand, offers the most powerful productivity solution on a mobile platform. Not only can you create or edit notes, documents, and spreadsheets, but you can also synchronise them with other Windows devices over Microsoft's SkyDrive cloud (distributed computing and storage) service. Samsung's own set of pre-installed apps such as Now (news and weather), Photo Studio (photo manipulation), RSS Times (feed reader), and Video Call (video calling) ensure that you have everything that you need from the word go.
The browser may lack Flash support and have a daft six-tab limit, but it's fluid GPU-accelerated rendering makes web surfing an enjoyable experience. The speed and smoothness of Internet Explorer 9 is only rivalled by the iPhone browser. Bing Maps has to be the worst GPS navigation system I have ever used. It's not very accurate, tends to choose the most convoluted routes, and puts the entire map in a stamp-sized window for no good reason during turn-by-turn navigation. I'd rather go old-school and use a map and compass, or just ask for directions over using Micrsoft's navigation solution.
Multimedia, Telephony, And Messaging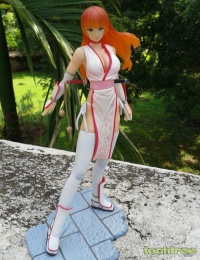 Unfortunately, Zune's reluctance to play well with any open source audio and video codecs such as XVID, MKV, FLAC, X264, et al, makes it impossible to access anything in my collection. Video playback is smooth, except for a slight frame drop evident in some 720p videos, which could strangely play back fluidly in the less powerful Samsung Focus. I believe this is down to a bad software implementation.
Audio performance is top notch, with a near-neutral sound signature. The player neatly employs the Metro UI's minimalist design to great effect. Just make sure you replace the mediocre stock IEMs with decent aftermarket ones. I could have said that the lack of expandable memory is a problem, but that isn't the case any more. You see, its 8 GB fixed memory is good enough, as you won't be storing any videos due to the oppressive Zune PC client.
The 5 mp camera incorporates aggressive post-processing for overly-vivid colours, but that isn't a bad thing as long as the images look pleasing. The OMNIA W's camera may not provide the most accurate colour reproduction, but it is fast, sports a powerful single LED flash, and incorporates the usual metering, focus, white balance, and exposure settings required to capture a decent snap. It includes touch focus in addition to a dedicated two-step hardware camera button.
However, what sets it apart is the ease and speed with which you can capture and upload photos to Facebook. Video recording, however, is best restricted to the SD mode. My attempts to record 720p videos indoors resulted in rather choppy results. However, the frame rate improves in bright lighting conditions.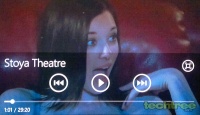 Call quality is fine but suffers from clipping (distortion) when subjected to higher volumes. However, this isn't evident during normal conversation. The Wi-Fi radio does a good job at picking up my router's signal, while the Wi-Fi tethering ability is godsend when my primary internet connection conks off. The on-screen keyboard is great to type, but it has a strange bug that causes quite a bit of input lag unless the keypad tone is turned off.
Battery And Verdict
The OMNIA W's 1500 mAh battery lasts a day with judicious video and audio playback, in addition to some gaming and Wi-Fi usage — that too despite keeping the 3G radio switched on at all times. That means, you don't have to carry the battery charger to work. In the three months that I have owned this phone, it hasn't given me any major problems, save for one random system freeze, which couldn't be replicated.
Although this phone may be marred by a few shortcomings of the platform, such as a terrible GPS mapping service and the frustrating Zune PC suite, it still offers a well-optimised and good looking UI with excellent social networking integration. Armed with a competent camera and brilliant AMOLED display, the OMNIA W genuinely is the best value you can get for Rs 15,000 amongst the Windows Phone handsets.
Features: 4/5
Design And Build Quality: 4/5
Performance: 4/5
Value For Money: 4.5/5
Mojo: 3.5/5
Overall Rating: 4/5
TAGS: Mobile Phones, Windows Phone, Samsung, OMNIA, Nachiket