Telecom Operators To Credit Users Re 1 For Every Call Drop: TRAI
However, not more than 3 dropped calls everyday will be compensated by the telecom operators.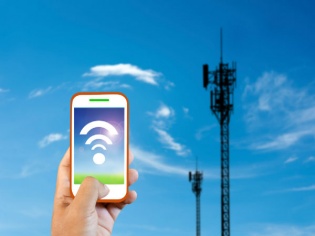 While it has been announced by the Telecom Regulatory Authority of India (TRAI) on Thursday, Oct 15, that the telecom operators would have to pay a penalty for poor mobile service quality including call drops, the regulatory authority has also made it clear that the telecom operators will have to credit Re 1 to the users' accounts from Jan 1 next year.
However, there is a cap on the compensation to be paid and not more than three dropped calls everyday will be compensated to the users.
Along with this, the TRAI has ordered the service providers that users will have to receive information about the amount being credited for dropped call within four hours via SMS. It is has been also made mandatory that the amount being credited will have to reflected in the concurrent bills for postpaid customers.
These announcements come in line with the recently conducted drive tests done by the TRAI to assess mobile network conditions. Also, to recall, Prime Minister Narendra Modi had urged in August this year to fix the call drop issue immediately as the common man is being impacted directly.
Also, the TRAI has put it out in the announcement on Thursday that no significant improvement has been found on the call drop issue.
TAGS: TRAI, Call Drops, Telecom Regulatory Authority Of India