The Mighty OnePlus 2 Goes On An Open Sale On 12 Oct At 12 PM | TechTree.com
The Mighty OnePlus 2 Goes On An Open Sale On 12 Oct At 12 PM
That sales window will only be open for an hour on Amazon India.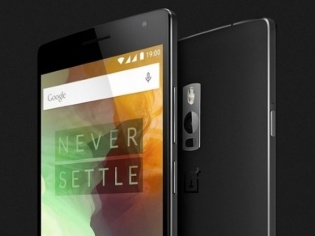 In what may sound too good to be true, the OnePlus 2 will actually be available for purchase via an open sale on Amazon today. Yes, you heard that right! For one whole hour, the OnePlus 2 smartphone will be available on Amazon to buy without the need to have an invite.
So for those of you who managed to get an invite, you will actually be able to purchase three if you manage to add them to your cart while the sales window is open.
The company also mentioned that every buyer will be able to purchase two OnePlus 2 smartphones per order, so if you also happen to have an invite, you can actually get three.
And yes, for this one hour between 12 PM to 1 PM on the 12th of October, you can forget about the OnePlus invite system. But wait, because there's more.
OnePlus also mentioned on its official blog post that there will be another open sale on the 13th of October at 8 AM. But this is provided that it has any units left and will go on until stocks last.
One thing to note is that OnePlus may take a bit of time to ship your shiny new smartphone as the sales orders are expected to be massive.
[Related: The Moto X Style Vs The OnePlus 2; Which One's Better?]