Samsung And Oculus Unveil New Gear VR | TechTree.com
Samsung And Oculus Unveil New Gear VR
Its not just gaming but also VR-friendly content that Samsung wants to bring to the VR experience.
Samsung and Oculus have finally announced their new version its portable VR headset for consumers called the called the Gear VR. The VR headset works with a hand-picked selection of Samsung smartphones and will go up for sale in the US by November for Rs 6546 (approx) and globally shortly thereafter.
While 4K is the future of PC gaming, VR or Virtual Reality is surely going to be a part of that future. And while Virtual Reality is already that next big step in PC gaming, the same has become big for smartphones as well. Thanks to the availability of affordable Google Cardboard alternatives.
But for those who want to develop and take advantage of VR gaming on mobile, the Samsung Gear VR is clearly the next best thing.
Developers are already building titles for mobile (with the help of the previous Gear VR developer version) that somehow plug into the stories of bigger PC and console titles. CCP, the creators of EVE the MMORPG, have already announced plans to deliver Gunjack (their new title) as soon as the new Samsung Gear VR goes on sale.
[Also Read: Creators Of EVE Unveil Gunjack, An Arcade Shooter For Samsung Gear VR]
Coming to new Gear VR, it is 22 percent lighter than the previous headset and comes with a comfortable foam padding.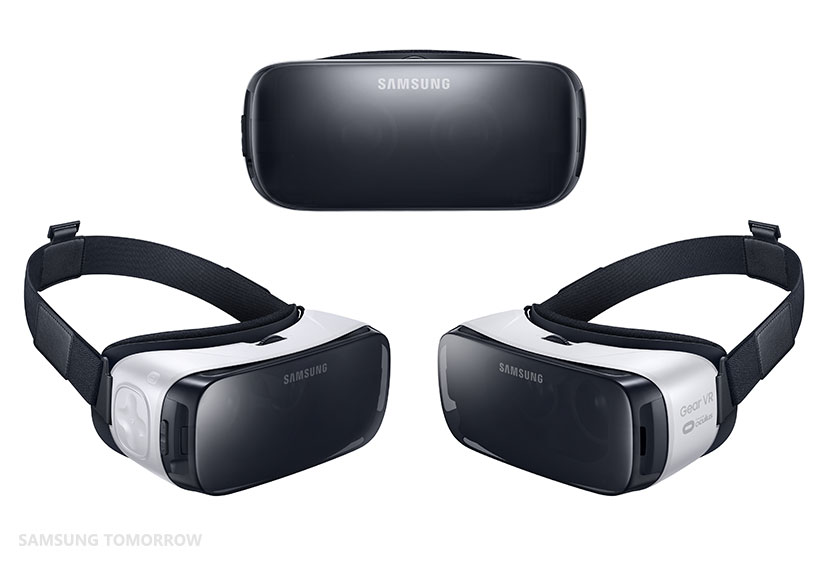 So far the Gear VR will only work with the Samsung Galaxy Note5, S6 edge+, S6 and S6 edge.
Samsung also has plans to bring services like Netflix and Twitch streaming to Gear VR with more VR-friendly content.
TAGS: Gear VR, Samsung, virtual reality