After Flipkart, Travel Portals Begin Investing In Mobile Apps | TechTree.com
After Flipkart, Travel Portals Begin Investing In Mobile Apps
Are coming up with innovative ideas to get their users to move to their mobile apps.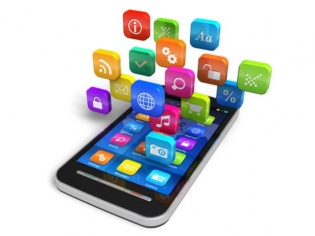 Now that Flipkart has kept its mobile only ideas on hold for the time being, travel websites are jumping on the pro mobile strategy. While no one seems to have a clue as to why their doing it, according to an ET report, mobile traffic moving ahead of website traffic seems to be one valid reason for the same. But didn't Flipkart say the same thing?
Clearly, everyone's on their mobile devices, these days. But something as in-depth as planning an international trip from your mobile phone, does not seem like a great idea; no matter how practical and easy to use, the mobile app is.
According to the Economic Times, Yatra has for the first time seen mobile traffic move ahead of its website traffic. This clearly lead them to believe that its high time that they focussed on mobile. Their current focus is to get their mobile traffic from 30% up to 50% in the next 18 months.
While we will let Yatra decide on whether that traffic is simply booking flights or planning trips on the mobile page, MakeMyTrip and Expedia have also jumped on the pro-mobile bandwagon.
MakeMyTrip has already set their goals when it comes to mobile traffic, and Expedia claims that about 45% of its business comes from the mobile app.
Expedia's take on its focus for the mobile app seems more sensible. The company told ET that it plans to integrate its user's travel plans into the app and turn it into a personal assistant once the holiday plan has been finalised. Moreover Expedia's mobile app (which frankly speaking, looks the best among the lot) will even work offline with reminders and recommendations delivered depending on the user's location.
It is wise to note that the above mentioned travel and booking portals have not gone mobile only, but have simply added more weight to mobile in their strategies.