UC Browser Recent Update Brings Revamped User Interface
With the recent update, you can customize your Browser homepage with in-app widgets according your needs.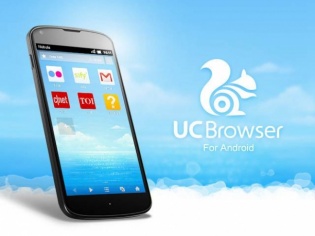 UC Web has recently updated its UC Browser for Android bringing in a revamped user interface.
Interestingly, the new update also allows its users to add specially designed background images into the browser which would give users more personal touch.
Along with this, the homepage of the UC Browser is now customizable with card system where users can rearrange the cards which are also known as in-app widgets.
The cards come in variety of categories like Headlines, Top Sites, Jokes, Cricket Match, Trending Video, Shopping and many more according to users preferences.
[Also Read: Five Reasons To Buy 4G Enabled Smartphone]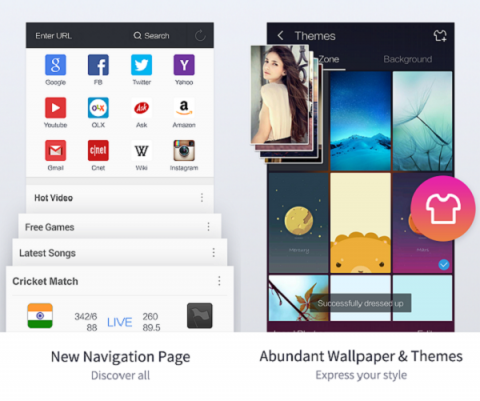 These in-app widgets (cards) can also be pinned on the top as per the usage.
For example, if you want to be constantly updated by latest news headlines, all you need to do is just pin the Headlines card on to the top of the homepage and you can read the latest news headlines every time you open UC Browser.
Also, the new update brings in many other features like fast and stable navigation, Ad Block, Facebook mode, Smart downloads, Control Videos with Gestures and Night mode.
In case if you didn't know, UC Browser is the country's most used mobile browser with around 46.12 percent of market share as of August 2015 according to Stat Counter.
[Also Read: The Future Of Mobile Internet Looks Bright In India]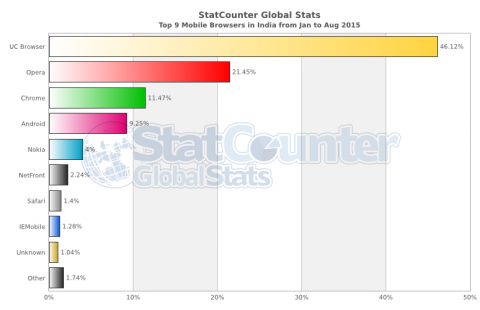 TAGS: UC Browser, UC Web, Android, Android App Updates