Red Dot Camera Brings Leica-Like Manual Controls On Your iPhone | TechTree.com
Red Dot Camera Brings Leica-Like Manual Controls On Your iPhone
Delivers a realistic, skeuomorphic touch and feel instead of the basic iPhone camera.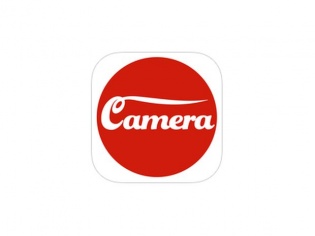 Apple iPhone owners love the default camera app not because it offers a simple UI but because it is easy to use. With iOS 8.0 came additional manual control support for developers, which is why we have seen an explosion of camera apps on the App Store after that.
Red Dot Camera, made by Lifelike app, Inc is another camera app that delivers manual controls for your iPhone, but in a legendary, Leica way.
The app is supposed to replicate a Leica camera and its simplicity of use, by putting all the manual controls out in the open, making them accessible. Contrary to the default camera app on the iPhone, the settings are out there next to the viewfinder where you can tweak them as per your liking.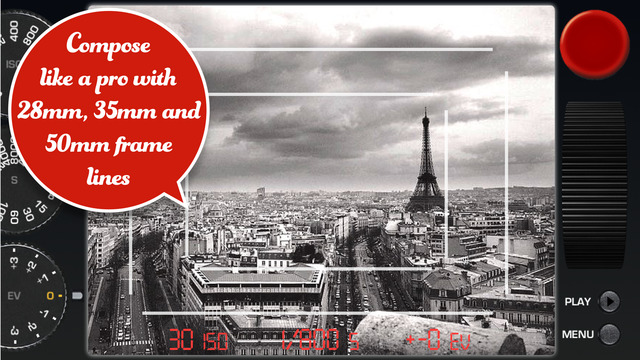 You can set your own ISO (30 to 1600), shutter speed and change your exposure on the fly without peeping into a menu. Talking about menus, there is one, but it tucks away the stuff that you will not need to tweak while shooting.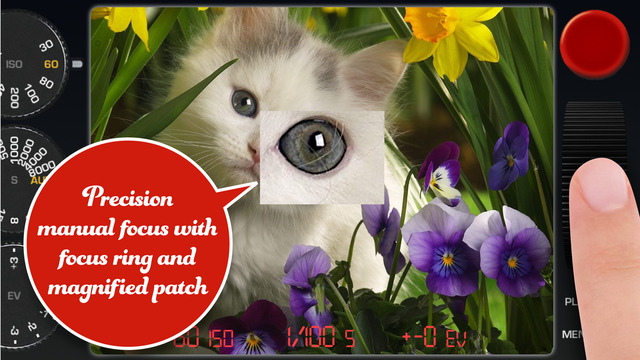 There is even a manual ring-like control, that you will even show you a focus lock preview window when setting focus.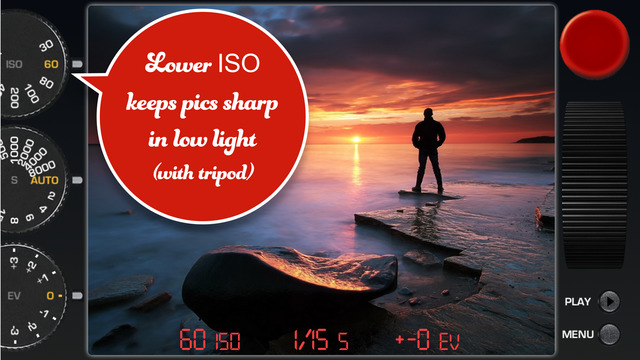 Who is this app for? Well, it's for the enthusiast who has the patience for a long exposure shot; and the non-availability of filters (just a B & W mode), indicates that it is not for the Instagram audience. Indeed, this is one camera app that has its priorities right and comes at a Rs 190 price tag, taking you back in the days of Apple's Skeuomorphic past.
TAGS: Red Dot Camera, Apps, Downloads