Android Wear Is Now Available For iOS With Limited Features | TechTree.com
Android Wear Is Now Available For iOS With Limited Features
Only supports the LG Watch Urbane for now.
Seems that Google is really interested in Apple's iPhone users as the Android Wear app for iOS is finally rolling out. The app allows owners of Android Wear smartwatches to connect to an iPhone and will allow you to use a basic, limited set of features for now.
While those hooked up to multiple mobile ecosystems will be more than happy, there are a few problems. Firstly, the Android Wear app for iOS only supports the pricey, LG Watch Urbane for now. So if you have been using another model powered by Android Wear you will have to wait until support arrives via an update.
Secondly, and as was expected, it supports a limited number of features compared to what you get from an Android smartphone.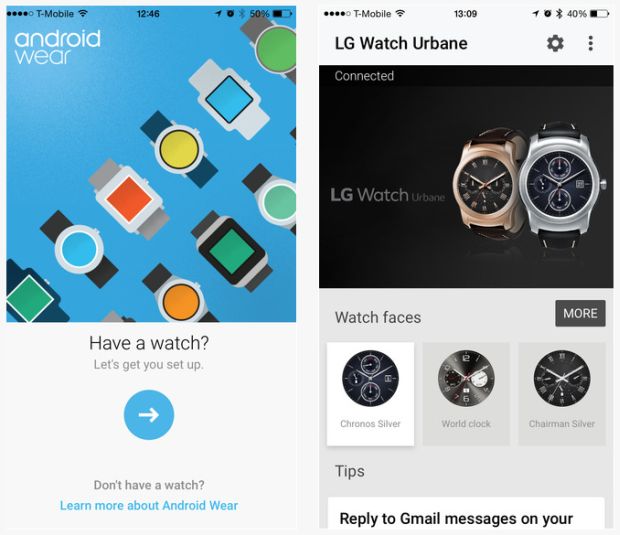 What you do get are access to notifications (from iOS apps), and Google Now's contextual information (weather, traffic alerts etc.). Also included is the ability to change those watch faces on your Android Wear device.
While Google claims that it only works on the LG Watch Urbane, a few have been able to pair it with a Moto 360 as well. Also on the smartphone side of things, you will need an iPhone 5 or any newer model and iOS 8.2 or newer installed.
Indeed, what most do not notice, is that the Android Wear smartwatch makes it easier to for users to use Google Now. This for now, seems to be the search giant's sole objective of this exercise.
[Related: Samsung Gear S2 Goes Official With Standard And Classic Models]
TAGS: Android Wear, iOS