Xiaomi Smartphones To Soon Be Available Offline, At Local Retailers | TechTree.com
Xiaomi Smartphones To Soon Be Available Offline, At Local Retailers
The smartphone maker is not ditching its online retail plans any time soon.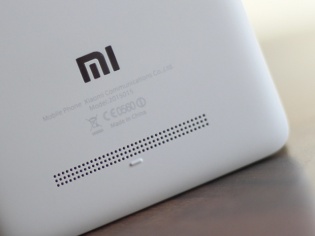 Clearly, its the easier way out, selling quality products online in limited quantities, gather customer interest and become famous for your flash sales. Xiaomi seems to have marked all of those on its check list to popularity in India. But there is one element that was still lacking, and that was its offline retail channels.
Xiaomi has now announced that it will be selling its smartphones in local retail stores as well. While we have no clue which smartphone models will land up in retail stores, we can surely say, that smartphones showing up at your local retailer will not steal its thunder online.
Its just that buyers who prefer purchasing smartphones from retail stores in India, will now see a Xiaomi smartphone placed right next to a Samsung on the store shelf (times are changing).
It is an interesting move and kind of marks a few firsts for the Chinese smartphone manufacturer. If customers did not take them seriously earlier, they will, now that its smartphones are making its way through offline channels as well.
[ Also Read: Will You Buy A Windows 10-Powered Mi Pad From Xiaomi? ]
According to the Huffington Post, Xiaomi has no plans to take down its online retail business. It expects 20-30 percent of its sales to show up from that channel with the online sales being the main source of revenue.
Clearly, this isn't the first time that Xiaomi has ventured offline. Back in April, Xiaomi had tied up with mobile retail chain The Mobile Store to boost its offline sales.
TAGS: Mobile Phones, Xiaomi