Motorola Rolls Out 'Moto Xpress' Doorstep After-Sales Service | TechTree.com
Motorola Rolls Out 'Moto Xpress' Doorstep After-Sales Service
The service can availed in New Delhi, Gurgaon and Noida at a cost of Rs 199 by just dialing 011-41717124.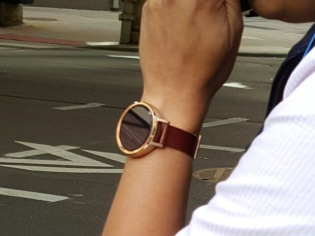 After launching the much awaited Moto G (3rd Gen) recently, Motorola has come up with a new mode of after-sales service which it has christened as the 'Moto Xpress'.
While the service has been first rolled out in New Delhi, Gurgaon and Noida regions, Motorola promises to address issues related to phone's hardware within five working days. However, if it is any software and accessories related issues, then the company is aiming to get them rectified in just an hour time-period.
[Also Read: State Of Smartphone After-Sales Service In India]
With this new service, Motorola customers can now get their phones serviced without leaving the comfort of their homes by just dialling '011-41717124' and registering the service request. Once registered, the Motorola service staff will reach out to a trained Motorola representative who will be at your doorstep in no time. However, the new after-sales service will come at a cost of Rs 199 per service.
To recall, this sounds similar to what Xiaomi had announced back in May in association with a Delhi-based startup 'GadgetWood' where the pick and drop after-sale services was said to be available for a fee of Rs 99.
Having said this, Motorola has also made the old conventional way of going to a service center to get the phone repaired much easier with around 160 centres across India.
It is also worth noting here thart the comapny has recently set up a 3,000 square feet 'Moto Care' centre in Bangalore to provide after-sales service and support. The company claims to provide best-in-class service and support to customers along with an Experience zone for those who want to try out Motorola phones before buying them online.
TAGS: Moto Xpress, Motorola