Google Maps 'Send To Device' Will Push Directions To Your Android Smartphone | TechTree.com
Google Maps 'Send To Device' Will Push Directions To Your Android Smartphone
Makes a lot of sense if you often use your laptop or desktop for research.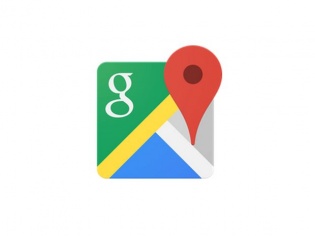 Google's pushed out a new feature called 'Send to desktop' for Android Maps users. While it did not appear all that handy at first, it certainly is, but only for desktop users of its Maps service.
Indeed, not all of us are used to googling directions from our smartphones in India. If you are at home or in your office, you would rather google directions to the closest restaurant or store on the large screen of your desktop or laptop. Then you would add the same to your Saved Places as a favourite (the star mark), so that you can access the same once you get moving.
Well, Google Maps has now made it easier to pull off the same. This can be done, without the need for you to save the destination to your favourites and then pull it up once again before your begin your journey (that it a lot of tapping).
Instead, its new 'Send to device' feature will now let you send those directions to your smartphone or tablet with just a click.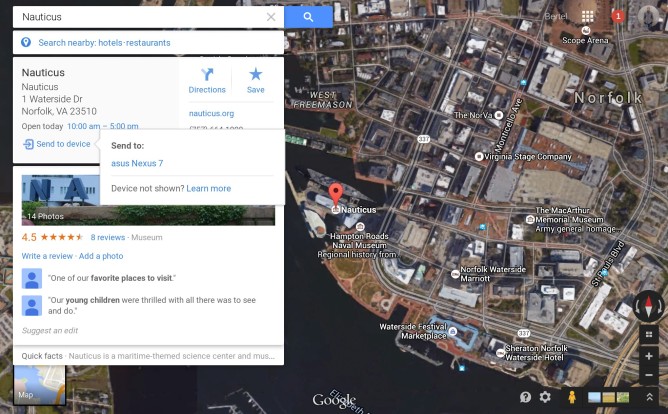 The new option appears on your web browser just below the destination (as shown above). All you have to do is click 'Send to device', and then click on any of your Android devices connected to the same account.
[Also Read: Google Maps Extends Real-Time Traffic Updates To 12 More Cities In India]
The directions to the same place will then pop up on your smartphone or tablet and you can get moving instead of sitting in your car (or standing at the bus stop) and doing all of that tapping again.
Google's interest for India is growing. This is because the country's telecom sector seems to be growing at an exponential rate. It was just recently that we heard that Google was in talks with the Indian Home Ministry. The company has plans to bring 3D Maps of Indian metropolitan cities to its Google Earth service. Once that happens Google Earth may soon be available to Indian users as well.
TAGS: Google Maps, Google, Mobile Phones, Android