Rumour: Next iPhone Could Have 3D Facetime | TechTree.com
Rumour: Next iPhone Could Have 3D Facetime
Apple looking to develop 3D camera for next-gen iDevices.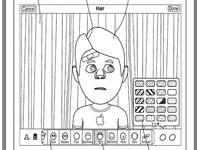 Apple seems to be developing a 3D camera system to capture images and reconstruct them in three dimensions. Three patent applications from the company have revealed this information.It is therefore very likely that the next generation of iDevices would incorporate this imaging technology, and will be able to use it even for Facetime chat.
The three patents in question are Image Capture Using Three-Dimensional Reconstruction, Systems, Method, and Computer-Readable Media for Placing an Asset on a Three-Dimensional Model, and Systems, Methods, and Computer-Readable Media for Integrating a Three-Dimensional Asset with a Three-Dimensional Model. The first patent deals with capturing 3D image using existing 3D sensors that approximate the distances of objects, but fall short of accurately reproducing the three-dimensional image. The second patent suggests a way to achieve this by using three sensors coupled with a processing model to capture polarised and non-polarised images with perceivable depth.The third patent employs an image sensor with a polarised filter, which works in conjunction with two sensors that capture luminance. The depth is calculated by the processor.
The patent illustration shows a Photo Booth-like UI that scans the user's face and recreates a cartoonish sketch, albeit with a lot of depth.The virtual 3D avatar thus created can be used in the Game Center service. Interestingly, Microsoft, Nintendo, and Sony have all be offering virtual avatars for their gaming consoles. We will have to wait for the next generation iDevices to find out exactly how Apple plans to use this interesting imaging technology.